Google Pixel device leaks at last minute before event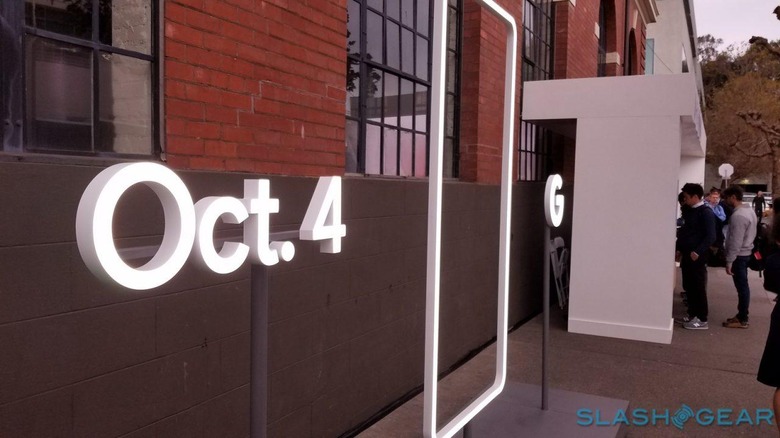 The past several weeks have been a bit of an incremental leak-fest for Google for their Pixel phone set. Today is the day in which the company reveals the whole shebang, but not before the primary smartphone in the set comes to light in all its glory. This device isn't meant to destroy the competition with specifications, it seems, but branding. This will be the first Google-branded device completely devoid of indication that it's made by HTC.
According to rumors and anonymous tips galore made over the last several weeks, the Google Pixel phone will be one of two, the other with a 2K display at 5.5-inches. The smaller is just called Google Pixel, while the larger is Google Pixel XL. These devices have many of the same features, as it turns out, and a look that's nearly identical from a distance. Have a peek at a set of nearly-confirmed specifications below to see what the smaller device is made of.
Google Pixel
• Display: 5-inch 1080p AMOLED, Gorilla Glass 4
• Processor: Qualcomm Snapdragon 821 @2.15GHz
• RAM: 4GB
• Internal Storage: 32GB, 128GB
• Camera: 12MP back-facing camera with 4K video recording, OIS, 1.55um "big pixels" f/2.0
• Front-Camera: 8-megapixel
• Battery: 2770-mAh
• Connectivity: USB-C, Bluetooth 4.2, Wi-Fi, 4G LTE, 3G, nanoSIM, NFC
How odd is it that Google's settled on 1080p for its display? Google devices in the past have had 1080p displays at this size – Nexus devices, I mean, of course – so it's not a giant surprise that Google would continue to keep this resolution on a handheld smartphone. What's surprising is the lack of any extraordinary specifications up front.
What we're expecting here is not that Google will dazzle the public with a set of phones that are amazing on their own. What we're expecting is that Google's dazzling will come in the full set of devices – Google Home, Chromecast, Pixel, and all. Together they'll make a full circle of connected machines that'll throw the public for a bit of a loop. We'll just see!
Stick around SlashGear's new Google Pixel Twitter portal for more information on the future of this Pixel lineup!