Pixel 3 and XL leak makes both phones look better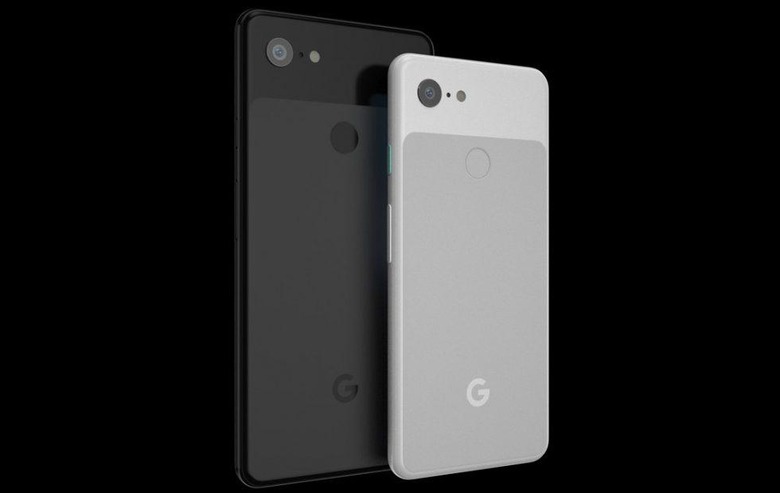 A set of images from a 3D rendering designer by the name of "thecadbuilder" appeared this week. These devices look a whole lot like their leaked counterparts, coming in a couple of different colors and appearing from multiple angles. The files associated with these images were made available through the 3D object for-sale site TurboSquid.
The Google Pixel 3 and Pixel 3 XL were leaked several times over the past few weeks from various sources. The images you see here are likely based on CAD drawings shared behind-the-scenes by accessory-makers well before the reveal and release of the phones themselves. The Google Pixel 3 and 3 XL will likely be revealed in full by Google in early October, 2018.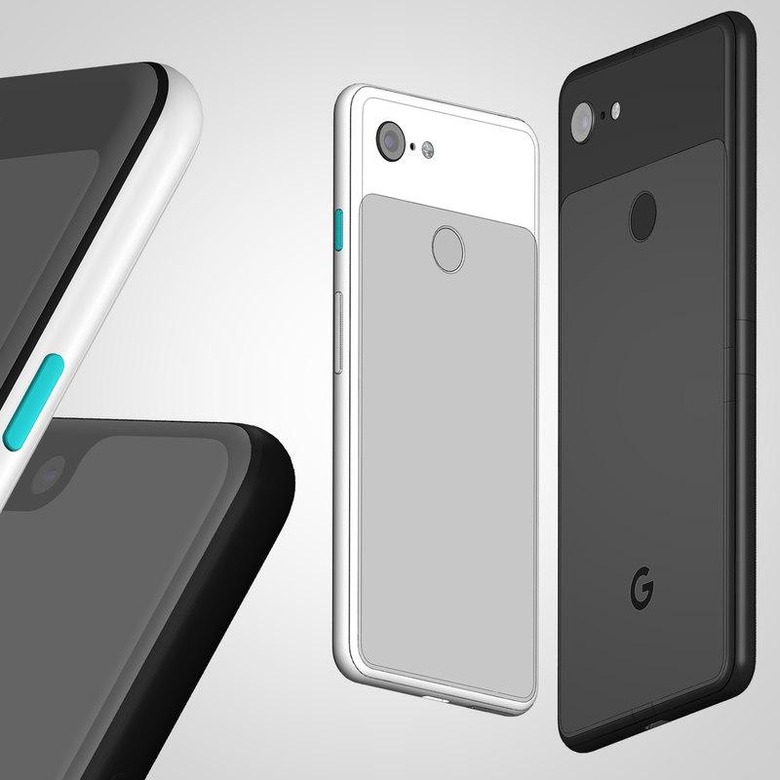 More details about these two phones can be found in the timeline below this article. For now, the most important bits about this device set rest in that notch up front. Two massive cameras, both looking at the user like a wobble-eyed goofball. What lives inside this array? Some super-duper selfie power, of that you can be sure.
The images you're seeing here show both the Pixel 3 and the Pixel 3 XL. These devices were packaged for TurboSquid as OBJ files for sale – for around 60-bucks, or so. Depending on high-quality the end user wanted, when they were first put up for sale. Models were also made available in high detail NURBS formats – for the detail-friendly user.
You'll find a whole bunch of models over at TurboSquid made by TheCadBuilder. She or he is prolific, but seems to want to focus on some of the most awesome works of industrial design over the last half-decade. Included are the Galaxy S9, Gear S2, Galaxy S6, Galaxy Alpha, NextBit's one and only phone, the HTC One M9, Xbox Adaptive Controller, and the HTC RE. There's also a Punkt phone in there – weird! And a Nokia 8110 4G banana, for good measure.