Google Pixel 3 XL display deal leaked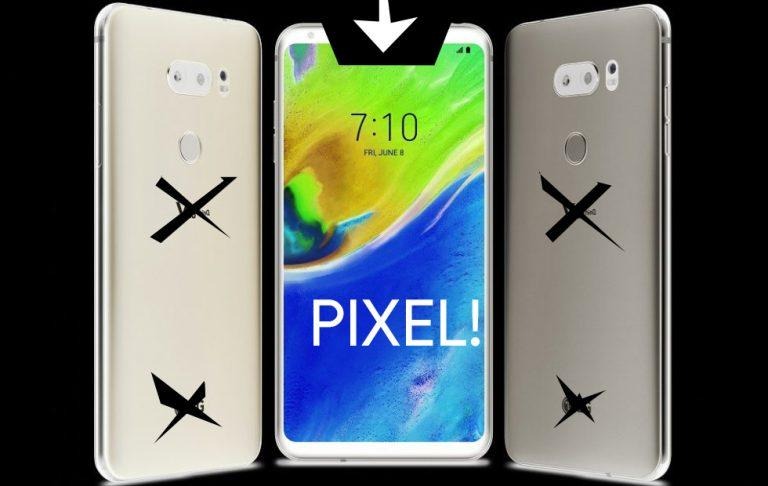 This week the folks at Google and LG Display seem to have revealed their hand for the Pixel 3. Or at least the Pixel 3 XL, if not both the XL and the standard device, that is to say. According to a report from Digital Daily News reporter Shihwan Lee in South Korea, Google's next batch of displays for their next collection of phones is coming from LG Display, and it's already ordered.
"We have maintained close ties with Google and the volume will not be much different from the previous one," said an official familiar with LG Display's internal affairs speaking with DDaily. "The utilization rate of Gumi E5 production equipment is expected to increase sharply in the second quarter." Gumi is a city in South Korea, and E5 is part of LG Display's display manufacturing line.
Now that the LG V35 ThinQ was revealed without a notch, maybe this is LG Display's hat tip to their supply capacity toward Google. LG Display can only make so many notch-cut OLED displays in one season, apparently.
OF NOTE: The display manufactured for the LG G7 ThinQ is NOT the same as what LG Display is making for the Google Pixel 3 – so suggested sources. While the LG G7 ThinQ's display is mightily impressive, it remains an IPS LCD. The display planned for the Google Pixel 3 XL will almost certainly be rolling with OLED technology.
Word of an OLED with a notch reminds us that we've JUST SEEN a set of leaks that suggest the smaller Pixel will have no notch, but the larger certainly might. As we checked earlier this week, the sizing and the shapes of the displays for the Pixel 3 and Pixel 3 XL could well be what you see below.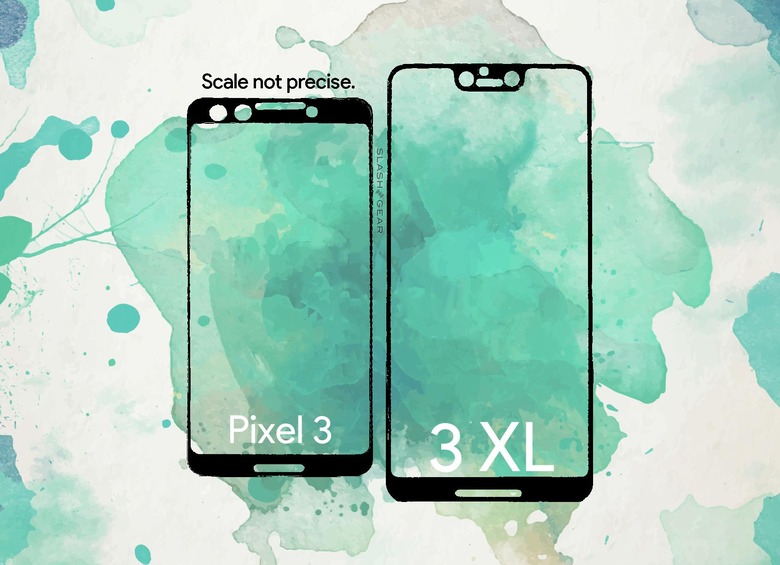 It's expected that the larger device of the two, Google Pixel 3 XL, will have technological advances over its closest relative. It is not yet known whether the difference will have any effect on the pricing structure of the two devices. Right now, the difference in price between Pixel 2 and Pixel 2 XL is relatively modest.
Have a peek at the very few Google Pixel 3 leaks we've felt confident enough to report thus far in the timeline below. Let us know if you're pumped up about the next generation, or if you're so tired of the notch that you'd rather just keep what you've got!