This morning it would appear that one Russian citizen received a Google Pixel 3 XL in the mail. Why they received this Google Pixel 3 XL in the mail, we cannot be entirely sure. But by the looks of it, he does most certainly seem to have a Google Pixel 3 XL in the box, has taken this device out of the box, and is currently in possession of both the phone and the box – and its other contents, too.
It's quite possible this "unboxing" is simply a dummy model placed in the trappings of a Google Pixel 2 XL. The box has the same components, sticker, etcetera. But it's not as if Google has much reason to change what the device comes with. They're all about changing the phone, after all, not the accessories.
In the video you'll see most of the concentration on the taking out of the contents of the box. Lucky for us, we've got a few photos shared as well. All of these bits of media come from LuchkovCh, a Telegram channel shared with us by a 3rd-party source named only "Anonmin." Thanks Anonmin!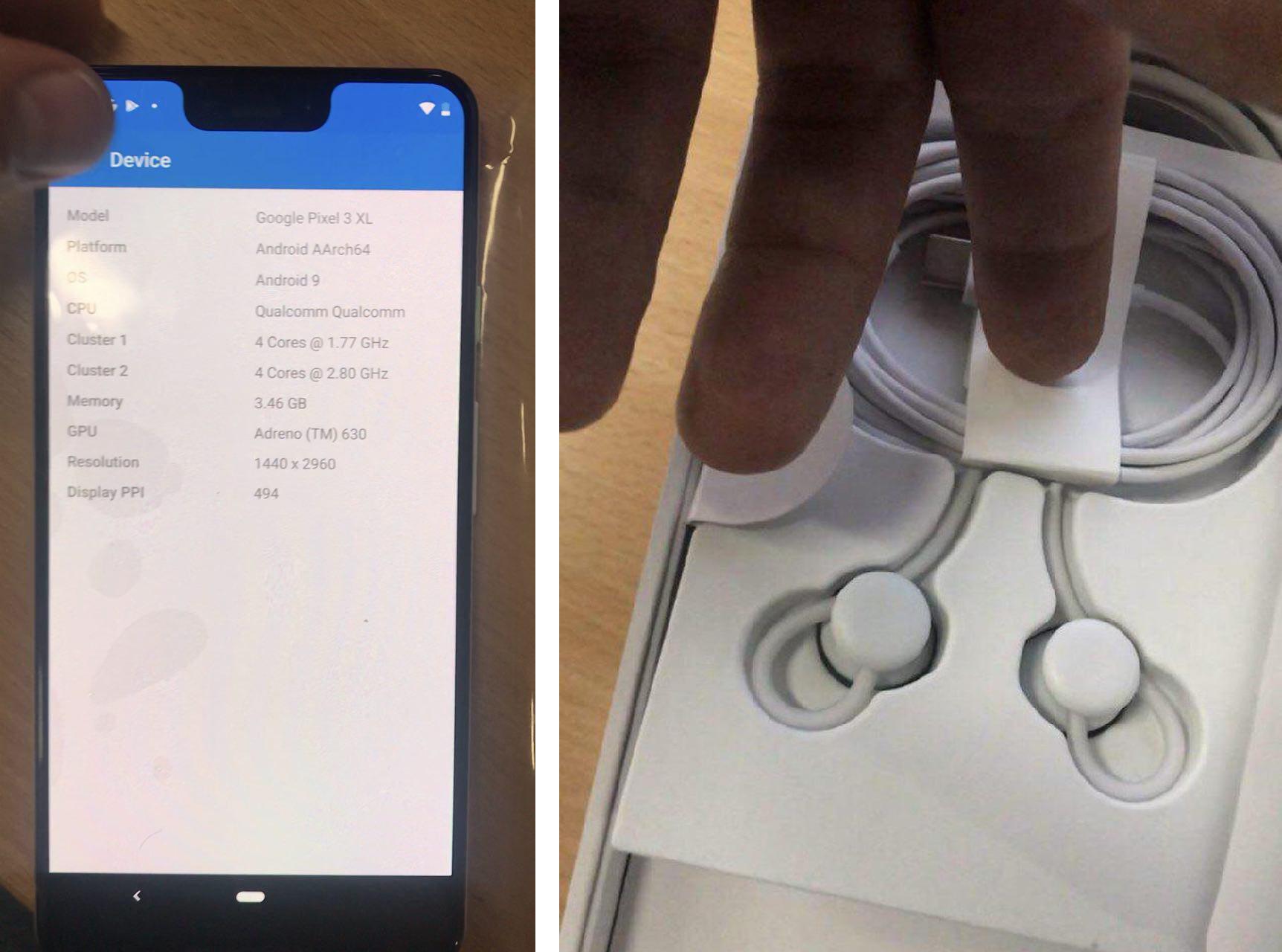 According to screenshots, this is the Google Pixel 3 XL, and it runs an Adreno 630 GPU in a Qualcomm Snapdragon system-on-chip. That'd indicate that we're running a Qualcomm Snapdragon 845 here – which is right on the mark for what this smartphone's been rumored to run for the past several weeks.
It's been tipped this week that Google will release this smartphone on October 4th – or that they'll have an event that day. If all goes as the last two years went, we'll probably have some very spooky smartphones by the end of that month. What a good Halloween present that'd be for me!
Have a peek at the timeline below to learn more about the Google Pixel 3 and Google Pixel 3 XL as they've appeared in leaks over the past few weeks. These devices will likely roll with the newest in new Android, Android 9 Pie, an operating system that's also just been released. Dive in and taste the flavor.
ALSO NOTE: It's expected that the Google Pixel 3 and Google Pixel 3 XL will launch for the same price as their predecessors. At that time, it's expected that the Google Pixel 2 and 2 XL will replace the Pixel and Pixel XL in the pricing scheme on Google's online store. At this time it's not clear what will happen to remaining original Pixel stock, but you might want to keep your eyes peeled: they're still pretty valuable.