Pixel 3 Lite looks "better" than the original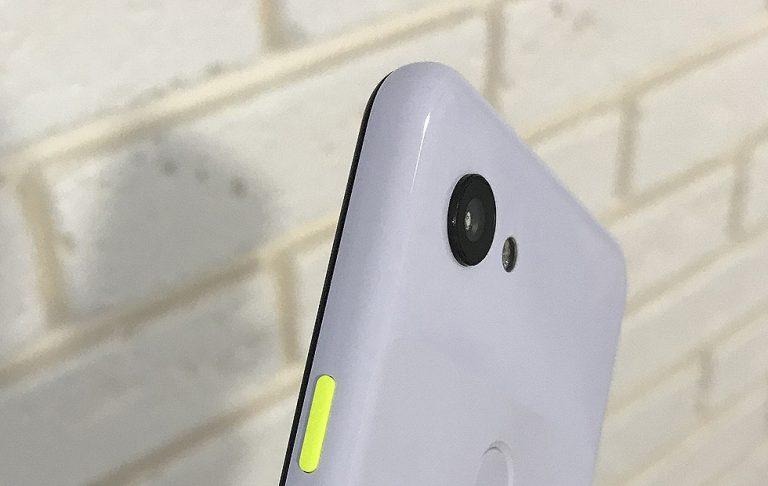 We're now privy to a so-called Google Pixel 3 Lite thanks to a series of photos shared this week by a leakster in Russia. If this device is, indeed, what it's reported to be, it's more than a little bit welcome in my pocket. This is because not ONLY does it have a rectangular display, and a back-facing camera that almost certainly has Pixel 3 powers, it also has a standard headphone jack on top.
The Google Pixel 3 Lite we're seeing here has a bigger bezel than its Pixel 3 predecessor, which I couldn't care less about. It's all one color on its back – though that MIGHT be a bit of a break up near the top allowing it to look a bit like Pixel 2. There's a fingerprint sensor on the back, right where it should be, and an LED flash, too.
The "C" you see on the back of this device is the same as we've seen in the past on test devices meant for Googlers. AKA it's likely the real deal. Given the location of this leak, it's not a stretch to guess at its source – the same place from whens the Google Pixel 3 was leaked in full earlier this year.
UPDATE: Confirmed – this is literally the same source, albeit still unnamed.
According to last week's teardown of the APK for the newest ARCore update, this device's codename is Bonito. There could also be another device – maybe bigger than the XL – with codename Sargo. That'd be weird, but not impossible.
This device looks like a cross between a Google Pixel 2 XL and a Pixel 3. It would NOT surprise me to find parts that were used in the Google Pixel 2 XL used again here in this "Bonito" 3 Lite. This device is said to have a 5.56-inch IPS LCD with 2220 × 1080 pixels across its face.
The source for this device says it runs a Qualcomm Snapdragon 670 SoC with 4GB RAM and 32GB internal storage. The battery inside is said to be a piddly 2915 mAh. The source for this leak (anonymous to the Russian blog linked above) suggests that the camera array is THE SAME as the other Pixel 3 devices.
Whether we'll see this device revealed and/or released before the end of the year is not yet known. Given our proximity to the holidays, chances are we'll have to wait a bit.