The Big Google Pixel Day: All The Prices And Release Dates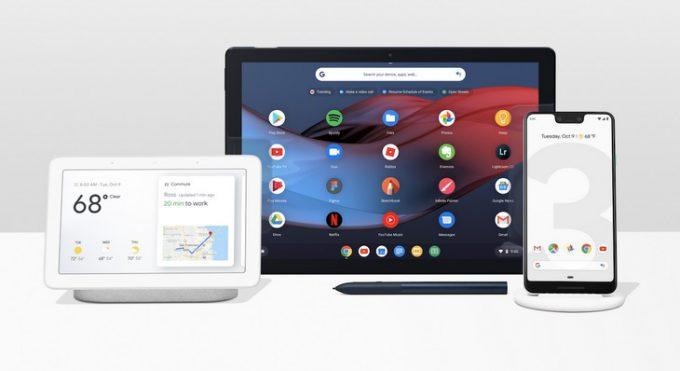 Google wasn't short on new products today, and adding to the confusion the Pixel 3, Pixel 3 XL, Pixel Slate, Home Hub, and other devices aren't all shipping at the same time. If you've been trying to figure out just when your credit card will take a beating, how much it'll be for, and when you'll see the fruits of treating yourself, we've got you covered. Read on for the key availability and pricing details.
Google Pixel 3
The Pixel 3 and Pixel 3 XL are available to preorder now, and are expected to ship from October 19. The Pixel 3 will be priced at $799 for the 64 GB model, and $899 for the 128 GB version. As for the Pixel 3 XL, the 64 GB model will be $899, while the 128 GB phone will be $999.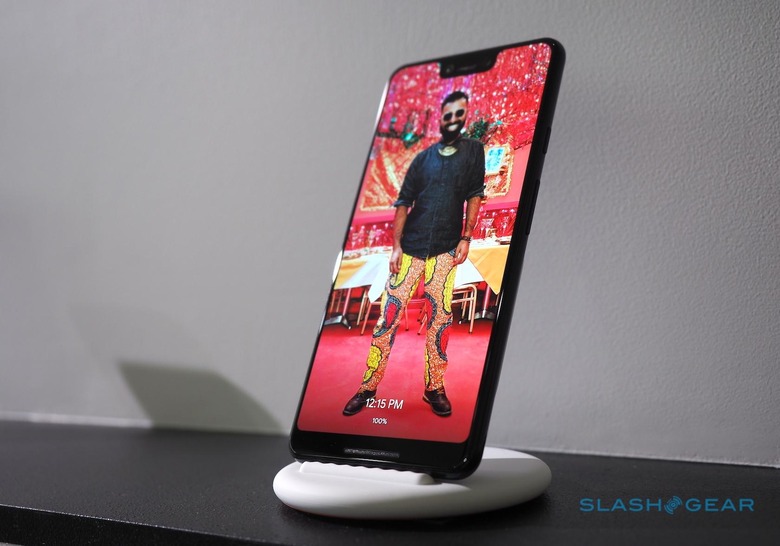 Both will be available in three colors: Just Black, Clearly White, and Not Pink. Verizon is the official US carrier partner, but Google will also be offering both phones on Project Fi, and unlocked for you to add your own SIM of choice. Either way, you'll also get USB-C earbuds and a USB-C 3.5mm headphone adapter in the box, along with six months of YouTube Premium subscription and an 18W fast charger.
There's also the promise of free, unlimited original-quality storage for photos and videos uploaded from the Pixel 3 to Google Photos, which lasts until 1/31/2022. The first countries to get the Pixel 3 will be Australia, Canada, France, Germany, Japan, India, Ireland, Italy, Singapore, Spain, Taiwan, the UK, and the US.
Google Pixel Stand
With their full glass back panels, the Pixel 3 and Pixel 3 XL finally support wireless charging. Google isn't including a wireless charger in the box, but it does have one: the Pixel Stand. That supports the Qi standard, and delivers up to 10W of power.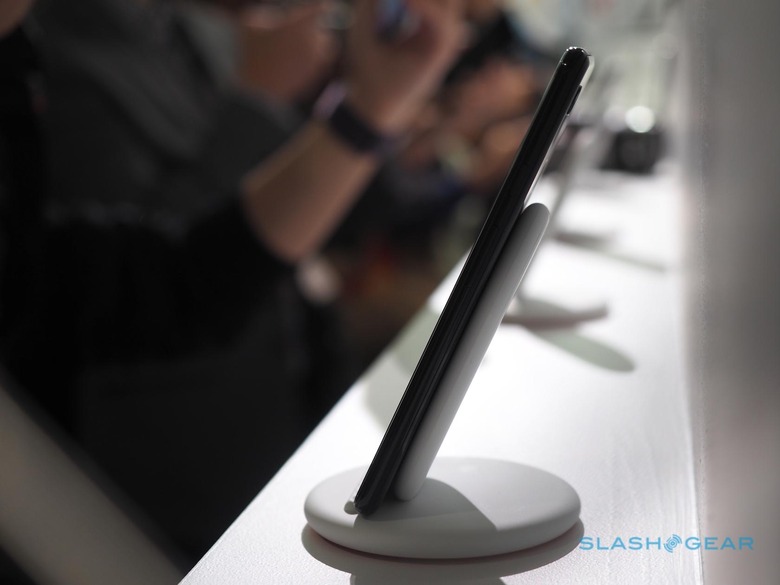 It's priced at $79, and will work with other Qi-compatible smartphones, including the iPhone XS, iPhone XS Max, and Galaxy Note 9. Drop a Pixel 3 onto the stand, however, and the phone will turn into a mini Home Hub of sorts, showing photo galleries, controlling smart home devices with the new UI, and answering questions and more with the Google Assistant. It'll be released at the same time as the Pixel 3.
Google Home Hub
The Google Home Hub is up for preorder today, through the Google Store. It'll begin shipping on October 22, as well as arriving on the shelves of Best Buy, Target, and Walmart. There'll also be Google Hardware Store pop-ups in New York and Chicago, open from October 18 through to December 31, which will also offer the Home Hub when it's released.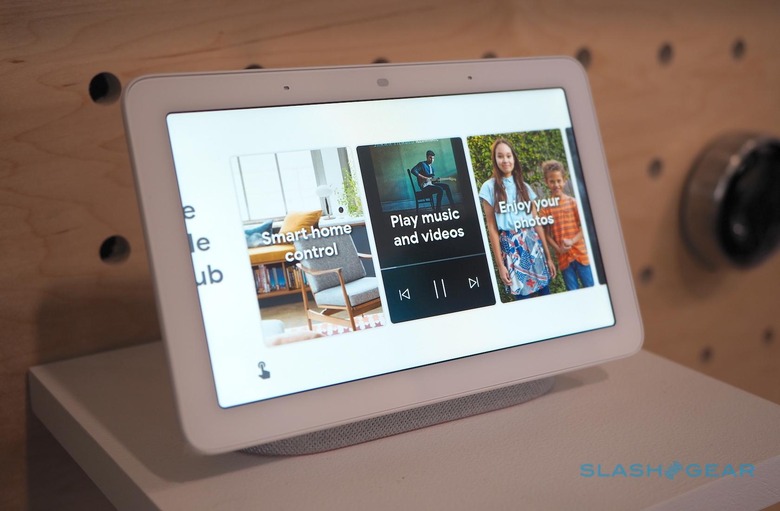 It's priced at $149, and comes with six months of YouTube Premium bundled into the price. There'll be four color options: Chalk, Charcoal, Aqua, and Sand.
Google Pixel Slate
Google's Chrome OS tablet isn't expected to go on sale until later this year, along with its color-matching Pixelbook Pen and Pixel Slate Keyboard. Initially they'll launch in the US, Canada, and the UK, Google says. There'll be five versions of the Pixel Slate, priced from $599:
$599 (4GB RAM, 32GB SSD, Intel Celeron processor)
$699 (8GB RAM, 64GB SSD, Intel Celeron processor)
$799 (8GB RAM, 64GB SSD, 8th Gen Intel Core m3 processor)
$999 (8GB RAM, 128GB SSD, 8th Gen Intel Core i5 processor)
$1599 (16GB RAM, 256GB SSD, 8th Gen Intel Core i7 processor)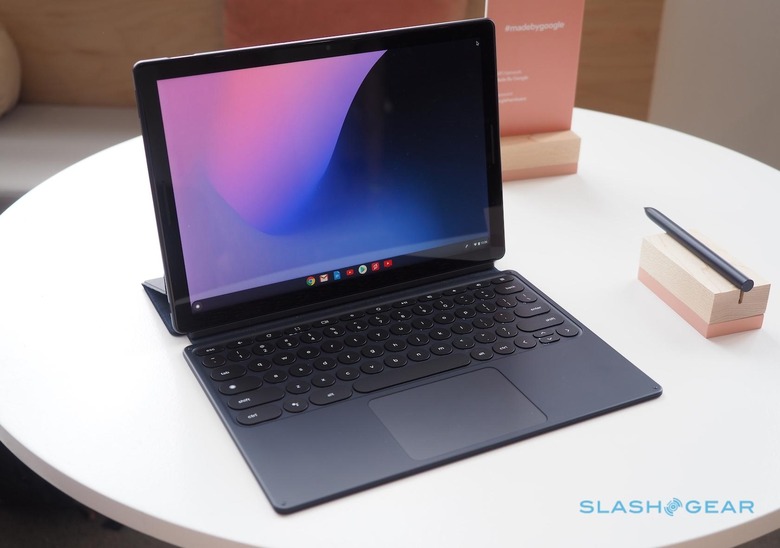 As for the Pixelbook Pen, that will be priced at $99. The Pixel Slate Keyboard will be $199.
Google Chromecast
The updated Google Chromecast missed out on stage time at Google's event, but is worthy of attention all the same. Still priced at $35, it now uses a new processor allowing it to support up to 1080p Full HD video at 60 fps. Previously, if you wanted that frame rate you were limited to 720p.
The other change won't be available to play with at launch. Google is adding multi-room audio support, effectively bridging the gap between the Chromecast and the Chromecast Audio. That'll be added in an update later in the year, whereas the new Chromecast is available to purchase now, in Chalk or Charcoal.
OtterBox Den Series Mickey Mouse case for Google Home Mini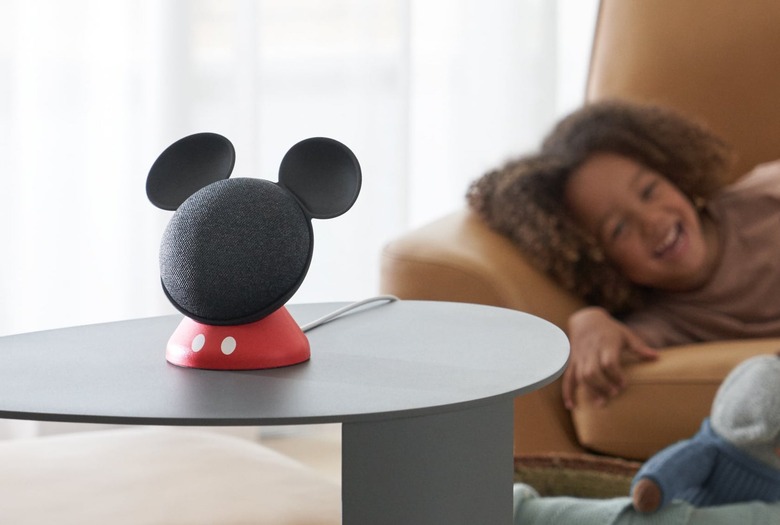 Like the 3rd Gen Chromecast, this oddball accessory didn't even get a mention during the presentation. That's despite it being the one of the more fun things Google announced: a base station designed to make your Google Home Mini look like Disney's Mickey Mouse. Does it make any functional difference? Not at all. Does it leave Google's smart speaker looking incredibly cute? Absolutely. It's priced at $19.95, but Google will only say that it's "coming soon" to the online store.