Google Pixel 2 release dates and prices revealed with tweaks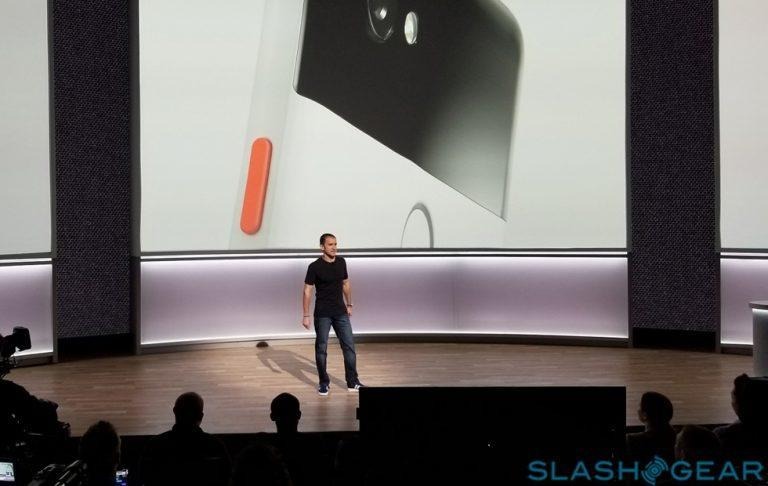 The price of the Google Pixel 2 will differ from that of the Google Pixel 1, just a tiny bit. Both the Google Pixel 2 and the Google Pixel 2 XL were revealed today by Google at a special event in California. There, the company showed the changes to their 2nd-gen Pixel smarphones, both small and large. The Google Pixel 2 looks rather similar to its predecessor, while the Google Pixel 2 XL is a slightly more drastic departure from the XL 1.NOTE: When I'm writing "1" in this article, I'm referring to Google's 1st-gen Pixel devices. Before now there was no reason to refer to them as anything other than Pixel and Pixel XL. Now that there's a second-gen set of models, the first will be referred to as 1.
Google's also opted to continue the tradition of introducing the pair like a single smartphone – sort of. Both devices are called Pixel 2, while the larger has an "XL" tagged on the tail end of the name. If Google had decided to differentiate the two devices further, we'd have expected that they'd have called the XL "Pixel XL 2" instead – but they didn't!
The Google Pixel 2 will be released to the general public on the 19th of October, 2017. This is a day earlier than the previous Pixel release, which took place on the 20th of October (and the first reveal event took place on the 4th, as well).
The Google Pixel 2 XL will be released into the wild on November 15th – which might seem strange, but for last year's less-than-stellar release. Take a peek at our analysis here to see why it makes sense for Google to stagger their releases here. Both the Pixel 2 and the Pixel 2 XL will have brief periods for pre-order, but it's unlikely they'll have supply issues this time around.
The Google Pixel 2 will be available in 64GB and 128GB internal storage size editions. The smaller will cost $649, while the larger will cost $749. The Google Pixel 2 XL will also have 64GB and 128GB internal storage size capacities, and they'll cost $849 and $949 USD respectively.