Google Photos Update V1.8 Lets You Hide People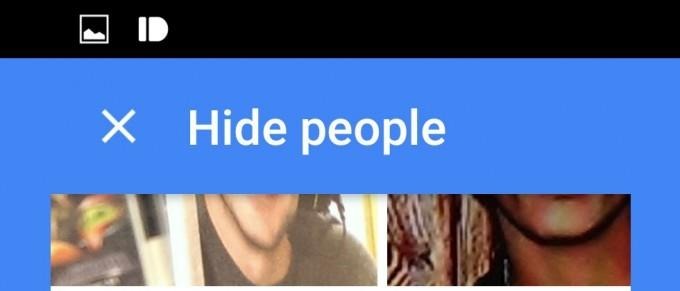 Ever wanted to hide the people you don't want to see in your photo collection? Now Google appears to have listened to your plea. Inside the latest version of Google Photos for Android devices, users are able to "hide a person from appearing under People." This same feature stops "events with that person" from appearing under "Rediscover this day" cards in your Photos Assistant. This update may not yet have been pushed to the Google Play app store when you read this article, but you can download it via APK right this minute.
To use the new People Hide feature, you'll hit the search button (the magnifying glass in the lower right-hand corner of your display.) Once inside search, you'll find the People section and tap the circle in the corner of a face you no longer want to see labeled, then tap Hide.
This feature does not hide any photos, only Google's sorting of said face, flagged to you.
So if you know you've got a bunch of photos of someone you're not particularly fond of, you can "Hide" that person's face. This Hiding makes it so Google no longer shows you a section in Search dedicated to that person specifically.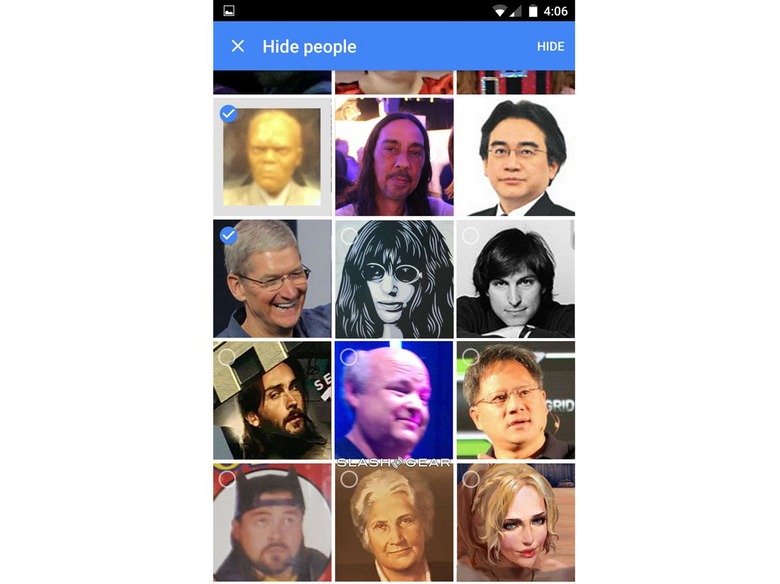 This update includes a number of additions to countries inside the Face grouping feature. This feature may not have been available to you in the past if you lived in Latin America, Canada, the Caribbean, Australia, or New Zealand. Google also suggests that this Face grouping feature will soon be available in Latin America, Canada, the Caribbean, Australia, and New Zealand.
SEE: Inside Google Photos: a super-smart cloud for your memories
Tap search, find faces grouped together, and privately label each of them to search for the person you're looking for.
This update also comes with what Google describes as "Spooky fast performance improvements and bug fixes" just in time for Halloween. So spooky! So scary!
The [APK Mirror download] of the app was shared via Android Police. As always, we do not guarantee the safety of any app downloaded via any means other than the Google Play app store.