Google Photos Review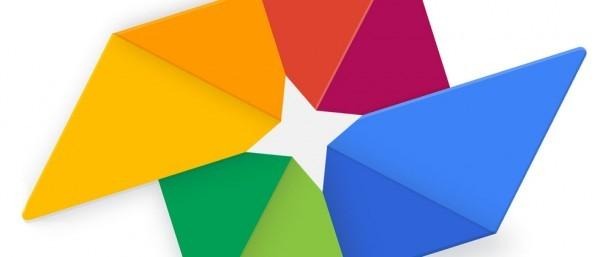 Releasing a new edition of their already in-place Photos app ecosystem, Google re-vamps their software with a set of tools that trumps the competition. What makes this particular solution so excellent is the ease with which you're able to implement it. This solution uses information built-in to your photos – location, for example – and seeks out similarities in photos (and video!) to organize your collection. Once uploaded, entirely for free, you'll have access from every device with which you've got web access.
I was skeptical at first. Whenever a company suggests they're giving you something for free, you've got to think about how they're making cash from the situation. The saying "if you're not paying for the product, you are the product," isn't strictly true here.
Instead, it's Google's wish to keep you in their ecosystem that drives Photos. Google want you to keep them in mind at all times, and what better way to do so than to hold your entire collection of photos and video at all times, with access from anywhere, for free?
Once I'd uploaded a set of photos from the past several weeks and found myself staring at a suddenly very well organized journey of images with several different pathways...
I was hooked.
Let me tell you why Google Photos is awesome.
You tell me if you're not all about it by the time we're done.
1. It's free and unlimited
While you will be relying on your Google-based storage (with Google Drive, for example) if you want original-sized photos and video, you can upload everything to Photos with optimized sizing for free. These photos aren't smashed down to thumbnails, they're just made smaller with what I can only guess is some sort of Google fairy magic that destroys that which you did not know was there.

At first I was going to suggest that they made the photos smaller, clearly making them not so super great. That's just not true.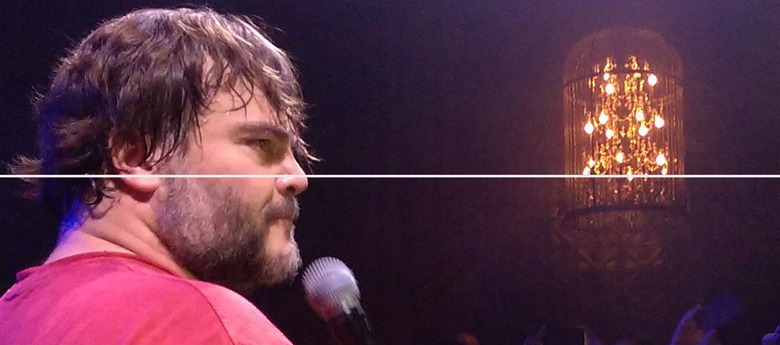 Look at the cut above from a Tenacious D concert photo. Can you tell the difference between the bottom and the top? I won't even tell you which section is from an optimized photo and which is the original. They're effectively identical to the naked eye.
Above I've uploaded both the original and the Google "optimized" version, both full-sized. On the left is the original, at 2.8MB. On the left you'll find the optimized version, at 778kb.
2. You get your own robotic automatic Photo Assistant
Google makes good on their promise to deliver your own little inbox of suggested auto-awesome photo enhancements from the machine. While we've seen functionality SIMILAR to this before with Google+, this is a much cleaner, much more user-friendly solution.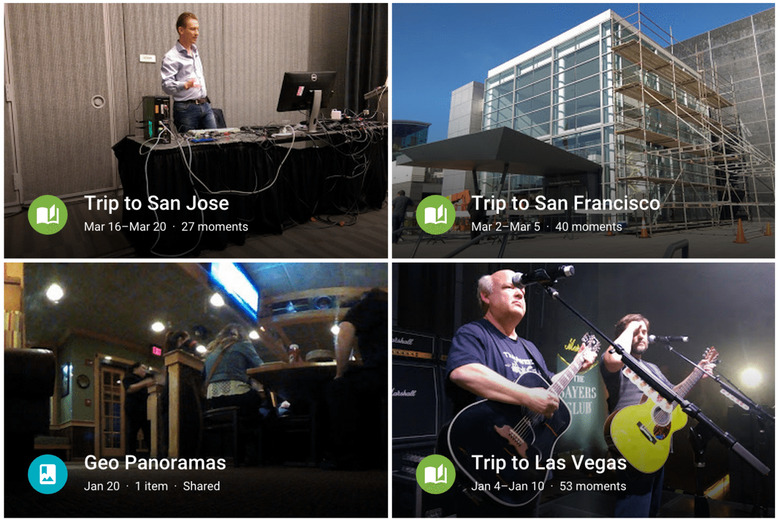 In your settings you get the ability to switch on or off the following options.

You don't need to use the Assistant if you don't want to.
You don't even need to organize by anything but date if you don't want to.
3. Presto! Organization
Look at all these categories. You can organize your photos so very many different ways!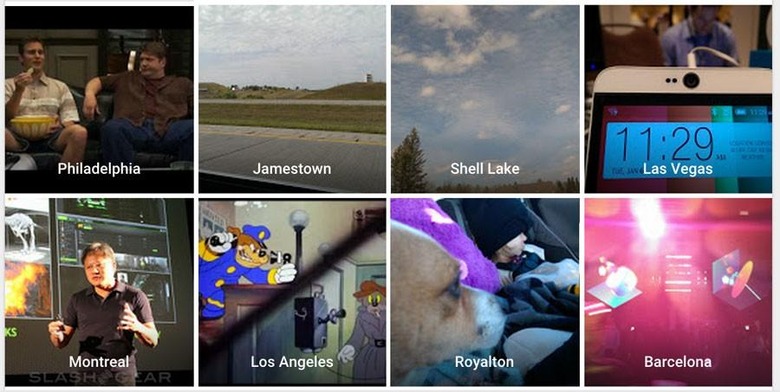 And yes, that Philadelphia location is a set of videos I'd downloaded at some point of bloopers from It's Always Sunny in Philadelphia. Thank you, Google.
You'll find these organization points inside the Search function in Google Photos.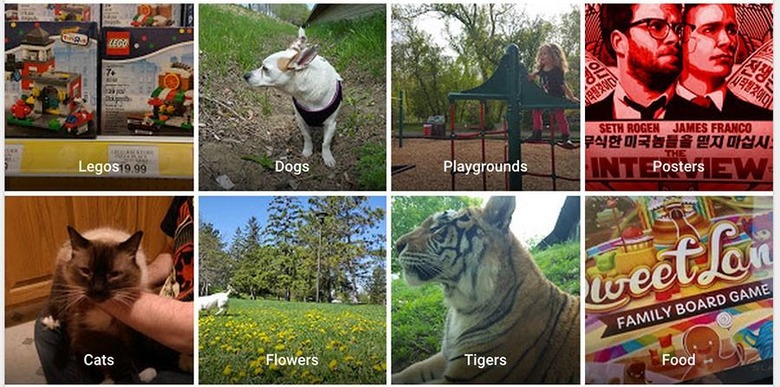 Flowers, Posters, Food, Tigers?
What more could I ask for?

Types, of course!
So much organization it'll make you want to upload everything you've ever captured.
4. It's easy
All you need to do is hit the "yes" button, effectively. Inside Google Photos – or just "Photos" on your Android device, you'll just need to say yes when the app asks you if you'd like to upload your entire collection of photos and video.
If you want to upload just a few photos, some videos, or any combination of whatever, you're allowed to do that too.
It's beyond simple to work with and I'm entirely convinced. ESPECIALLY since this isn't just a mobile joint.
You can head to photos.google.com right this minute to join in on the party and access your media from every device you own.