Google Phone Gallery works with Android carriers not against them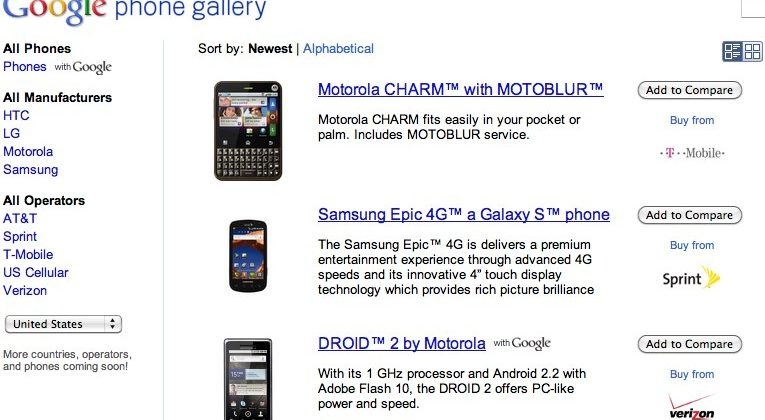 Google's attempt to bypass the carriers didn't quite work, despite the Nexus One building up quite a fan base, and so the search giant has obviously decided that it works better as an Android mouthpiece of sorts.  A new Google Phone Gallery has been launched, listing some of the latest (and not so recent) models that are on the market in various countries.
The idea is that first-time Android users – or, indeed, those looking for a quick snapshot guide to whether a new device is a significant feature-step on their current handset – can get an overview of models.  Handsets can be compared, lists narrowed down by operator and network, and currently there's support for the USA, UK, much of Europe, several Asian countries and more.
Google says it will be adding further countries and handsets to the list over time – right now Sony Ericsson is conspicuous by its absence, for instance – and hopefully they'll also build in some sort of price comparison engine.  Right now, links simply take you to the individual carriers, rather than telling you what the best deal on that specific handset is.
[via Twitter]