Google partners with uBreakiFix for same-day Pixel repairs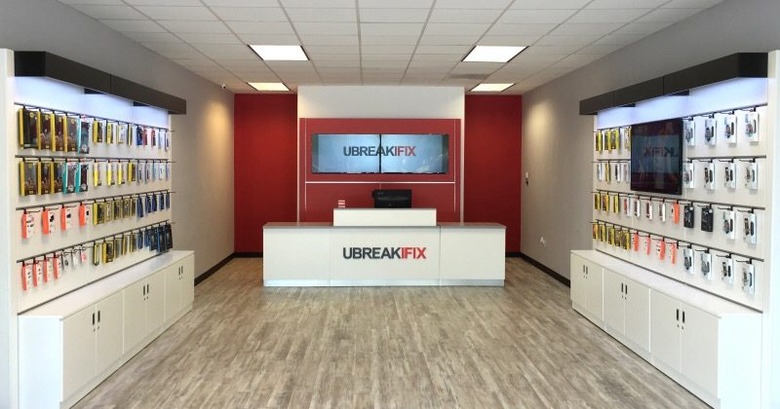 One of the biggest disadvantages with buying a Nexus device, especially directly from Google, is the lack of reliable service centers to nurse the smartphone's wounds. When it became the "seller of record" for the Pixel and Pixel XL smartphones, it needed to make a few changes. Still lacking the resources, not to mention stores, to provide repair services, Google has instead partnered with uBreakiFix to offer repairs, even walk-in same-day ones, for the "Phones by Google" across the US and Canada.
Smartphone OEMs outside North America, particularly those hailing from China, have a hard time breaking into that market for a couple of reasons, not the least of which is the lack of purchase subsidies as well as service centers within walking, or at least driving, distance. Some OEMs have already tried to address the former and Google is addressing the latter in this new partnership.
uBreakiFix boasts of 240 stores in North America, in as much as 187 cities in the US and Canada. Pixel and Pixel XL owners are promised same-day repairs for broken screens, using OEM parts and replacements. Prices for screen replacements go for $129.99 for the Pixel and $149.99 for the larger Pixel XL. Customers who don't have a nearby uBreakiFix store can also opt for the mail-in service instead.
The Google Pixel isn't just new in terms of "just launched", it is also a completely new device coming from a company that has yet to prove its smartphone-making chops, independent of OEM partnerships like in past Nexus. There will naturally be some worry about the survivability of the smartphone, especially its water resistance, as it was, unofficially, noted to only have an IP53 rating. Fortunately, it was also demonstrated that it could survive for a good while under some shallow water. Don't take it to the pool though.