Google Open Spot: your own parking Android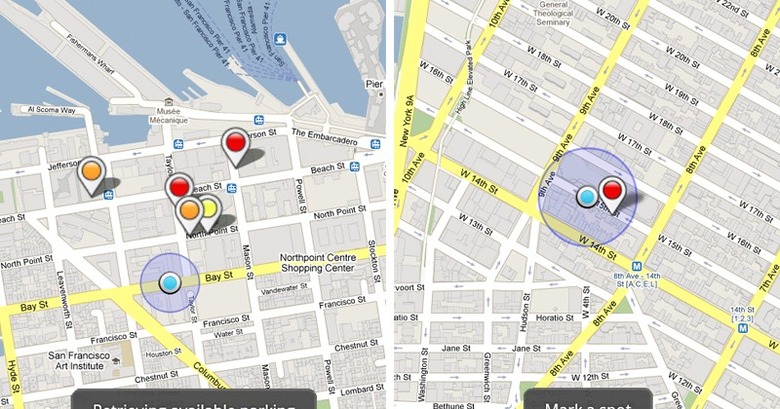 Having given us free turn-by-turn directions, Google is now looking at making parking at the end of our journey less of a headache.  Google Open Spot is a new Googlelabs app for Android that crowdsources free parking spaces: users can GPS tag an empty space, with its location automatically showing up in the searches of other app users.  Color coding shows the freshness of the data – red being the newest listings, with old spots removed after twenty minutes – and Open Spot automatically shows the nearest results within just under a 1 mile radius.
To encourage participation, there's a "karma" points system built in which ranks you according to the number of empty spaces you tag; Google also say they're working on systems that will spot fake tags.  While currently a standalone app, we wouldn't be surprised to see Google develop Open Spot into a new layer for Google Maps on Android devices.  Google Open Spot is a free download from the Android Market and will work on Android 2.x devices in the US, Canada and the Netherlands.  More info here.
[via Android Community - thanks JD!]