Google officially discontinues Nexus 7 tablet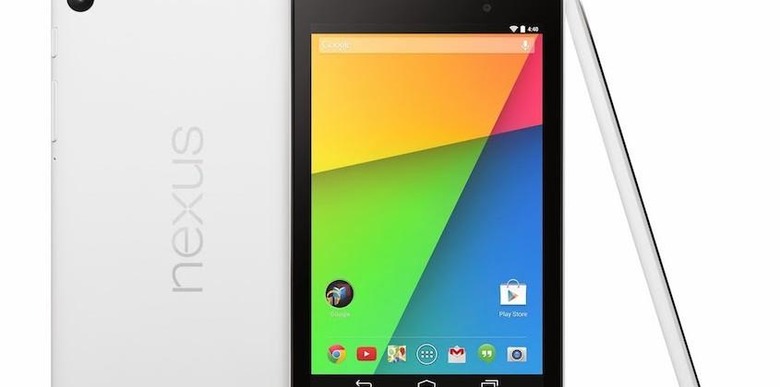 If you're in the market for an affordable, highly-rated, not-too-big-not-too-small tablet, your chances to buy the Nexus 7 are quickly running out. If you were planning to purchase one from Google directly, then your ship has already sailed. That's because the company officially discontinued the 7-inch tablet on Friday, and is no longer selling it on the Google Store's website. You can still find one from other places, but you better act fast.
The Nexus 7 was first released back in 2013, so it's fair to say it had a good run. The Android-based tablet received great reviews, but what really made it a long-term success was the fact that it was affordable and continually received updates from Google.
Manufactured by Asus, the Nexus 7 was even treated to Android Lollipop, the latest version of the operating system, although not with bug-free results. The discontinuation shouldn't come as a big surprise, however, as Google pulled a similar move back in March with the Nexus 5 smartphone, not to mention the Nexus 9 tablet's release last fall.
If you still want to get your hands on a Nexus 7 before it's too late, Amazon and eBay are probably your best choices. Even if you didn't have Google's aging tablet specifically in mind, this is a great chance to score a bargain, as the Nexus 7 can be found for prices much lower than the Nexus 9.
SOURCE Google Store