Google Offers refunds expired deals for forgetful users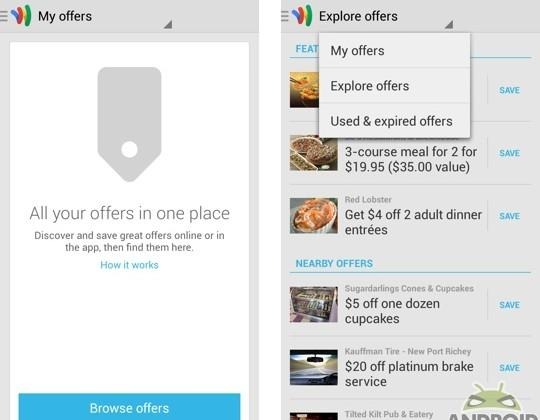 Have you ever gone to the store with a fistful of coupons, bought everything the coupons were going to save you a ton of money on, paid for your purchase, drove home, emptied your bags — and discovered that fat stack of precious, money-saving coupons untouched in your wallet? Don't you wish you could go back and get the discounts that were coming to you? That's essentially what Google is offering to do for its customers who have forgotten to redeem their Google Offers discounts. Beginning October 7, Google will start issuing automatic refunds for forgotten or expired Google Offers claimed on advance purchases made through the service.
The refunds will come in the form of a chargeback to the credit or debit card used to make the purchase. Alternatively, users can take advantage of credit at the Google Play Store in lieu of a chargeback. This alternative comes with a small incentive: Users get a bonus Google Play Store credit in addition to the dollar amount of the unredeemed discount. Those who wish to take the credit must act before a chargeback occurs.
If you have a Google Offers credit you'd like to convert into Google Play credit, keep an eye on your email inbox for a message from Google explaining what to do. If you want to know whether you have money or credit coming to you, log in to your Google Wallet and select the "Offers" tab from the main side menu. Then select "Used & expired offers" from the top drop-down menu.
Seeing as all this is a small debacle for the Google Offers app, from now on users will no longer have to make advance purchases to redeem offers. Instead, users will just get the discounts from their phones at the time of purchase.
Google Offers launched in 2011 as a Groupon competitor but soon market-repositioned to focus on a greater number of small discounts, rather than a few large discounts. The service integrates across multiple Google products including Google Wallet, Google Play and most recently Google+ for business pages.
SOURCE: Android Community