Google Night Sight just released for Android (for some)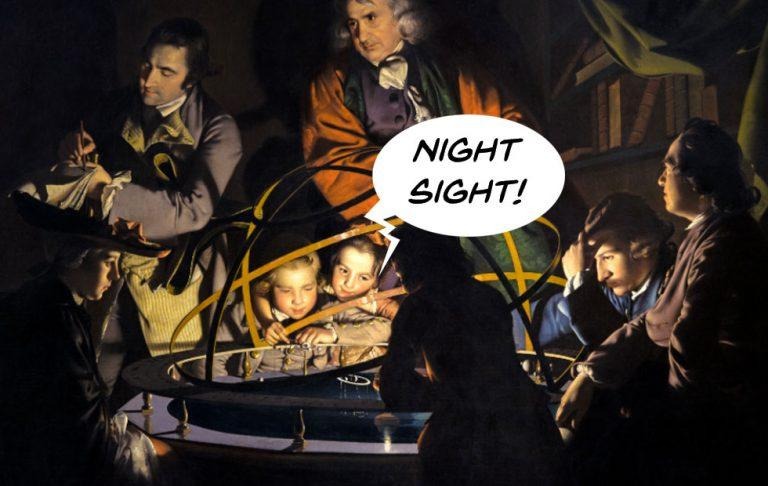 The time for Night Sight for Google Pixel devices is here, and the release time is imminent. Google revealed this morning that they were prepared to release this next-gen camera feature for their Pixel 3 family of devices in the coming days, but before then – features. Google shared a bunch of new information on the Night Sight feature and on how to make the most of it as it's released to the public.
What does Google's Night Sight do?
Once Night Sight is enabled, the Google Pixel will automatically suggest that Night Sight be used when its about to take a photo in low light. Once the photo is captured, the device will use all its machine learning skills to attempt to balance the color of your photo – instead of the super red or yellow or blue of the extra light you've let in on the subjects of your photo.
Night Sight consists of "many dark but sharp photos into one bright photo." This process uses more than just a longer exposure time to successfully capture a nice end-product photo.
"Before you press the shutter button, Night Sight measures your natural hand shake, as well as how much motion is in the scene," said Alexander Schiffhauer, Product Manager, Computational Photography for Google. "If Pixel is stable and the scene is still, Night Sight will spend more time capturing light to minimize noise; if Pixel is moving or there's significant scene motion, Night Sight will use shorter exposures, capturing less light to minimize motion blur."
Stay tuned for additional information on how Night Sight works for the Google Camera app on Pixel smartphones in our main news feed on SlashGear.
Will my phone get Night Sight?
Night Sight will be coming first to the Pixel 3, Pixel 3 XL, Pixel 2 and 2 XL, and Pixel and Pixel XL. That's all three generations of Pixel smartphones, all getting Night Sight "over the next few days" in their standard Google Camera app.
If you do not own a Google Pixel, you might have luck in getting this feature via sources cited a few days ago in our article about unofficial Night Sight. Chances are some developer or another will make it happen – but you never know!
How to download Night Sight officially
For now, the Night Sight feature for the Google Camera app is only available for Pixel and XL, Pixel 2 and 2 XL, Pixel 3 and 3 XL. It's not super likely this feature will expand to non-Pixel smartphones.
To attain the official Google Camera update to allow the use of Night Sight, head over to Google Play where the app will appear ready for update. That's assuming the app was updated by the time you read this article. That's also assuming you don't already have your device set to download updates automatically from said app store.