Google Nexus tablet July launch tipped after price paring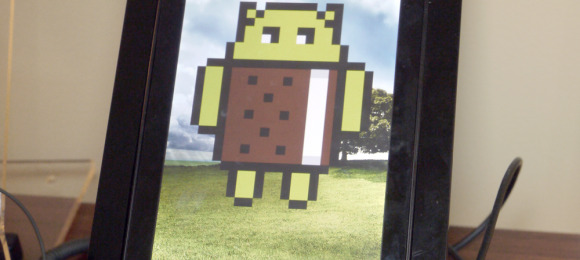 The Google-branded "Nexus" tablet the search company is co-developing with ASUS has been pushed back to a July release at the earliest, it's reported, with price trimming the reason for the launch change. Although currently ready for a May launch, sources "close to the project" tell The Verge, the Android 4.0 slate would supposedly demand a $249 price tag, something Google and ASUS have obviously decided is too rich for 7-inch tablet buyers to stomach. Instead, it will be redesigned to hit a lower price point.
Exactly what that target price point will be is unclear. Earlier reports, though, indicated Google was aiming for something in the region of $149 to $199 so as to be particularly competitive with not only Apple's iPad line-up but budget Android alternatives such as the $199 NOOK Tablet.
Currently, the Nexus tablet's specifications are believed to include a 7-inch display – potentially running at 1280 x 800 resolution, a jump from the more typical 1024 x 600 – along with NVIDIA's Tegra 3 chipset and WiFi connectivity, though no cellular modem. OS is Ice Cream Sandwich, the first version of Android specifically designed to run on both phones and tablets.
Speculation that Google could be delaying the planned release so as to preload the next-gen version of Android, Jelly Bean, is unfounded the sources claim. Such a move would supposedly require some reworking of the current design, which would take Google and ASUS longer than the two month schedule change being talked about now.
It's not the first time we've heard of potential spec changes so as to shave away at the market price. Last month, Google was tipped to be ditching Tegra 3 in favor of a cheaper chip – potentially the previous-gen Tegra 2 – with the design for the slate repurposing the Eee Pad MeMo 370T that ASUS showed us at CES 2012 in January.