Google Nexus One T-Mobile 3G confirmed; EDGE only on AT&T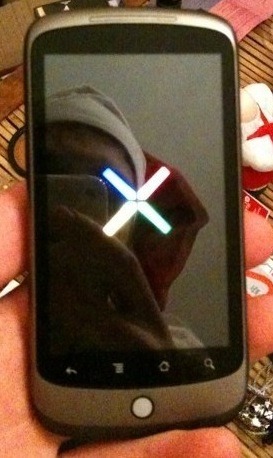 The Google Nexus One hands-on reports continue to trickle in, and after Peek CEO Amol Sarva's reasonably glowing feedback earlier in the week, now it's tnkgrl who has spent some time playing with the Android 2.1 smartphone.  No photos – they weren't allowed – but plenty of interesting news, including confirmation that the Nexus One only supports T-Mobile USA 3G; you'll be limited to EDGE on AT&T.  Contrasting with earlier speculation that Google might be looking to bypass carrier-voice altogether and instead use VoIP over data, tnkgrl found that voice calls are routed in the regular way.
Elsewhere there's both a microUSB port and a number of gold connections on the bottom of the handset, which are presumably for docking with Google Nexus One accessories like a car kit.
The unit tnkgrl played with had a 4GB microSD card preinstalled – it's unclear if that'll be standard or not – together with a 1,400mAh battery and an 854 x 480 touchscreen which "appears to be OLED".
The whole thing is described as "super snappy" and faster, in her opinion, than the DROID, as well as extremely thin and "nicer looking in person than in pictures".  Multitouch fans will be disappointed to hear that there's no support for multi-finger gestures in either the browser or Google Maps, though.