Google Nexus One Axed from Sprint Inventory Thanks to EVO 4G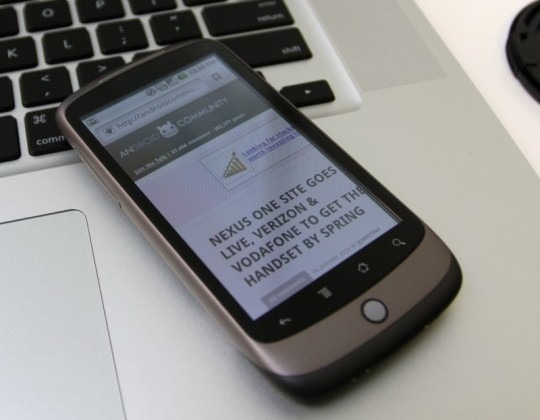 All good things must come to an end. And, for the life of the CDMA-based Google Nexus One, it seems that time has come now. While the Verizon Wireless version of the Nexus One has already been canned in favor of the HTC Incredible, it was apparently only a matter of time before the other version, the one for Sprint, got the ax too.
After the Incredible launched on Verizon's network, there were a lot of people saying that there didn't seem to be much of a reason for the Nexus One to make an appearance. And, sure enough, Verizon realized much the same thing and scrapped the launch. Now Sprint has apparently done the same thing. Why? Because of the HTC EVO 4G, of course. A far more impressive device in just about every shape and form, apparently the higher-ups at Sprint don't really see a reason to go through the Google Store for the Nexus One.
So, if you were one of the people out there that got excited about the potential of the Nexus One on the Now Network, consider your excitement dashed on the relentless rocks. But, the EVO 4G is still coming out this Summer, so maybe it's time you start considering the upgrade. Though, we imagine you've already done that. You want that WiMAX, 4.3-inch goodness, right?
[via Engadget]