Google Nexus 5 product shot surfaces on Google Play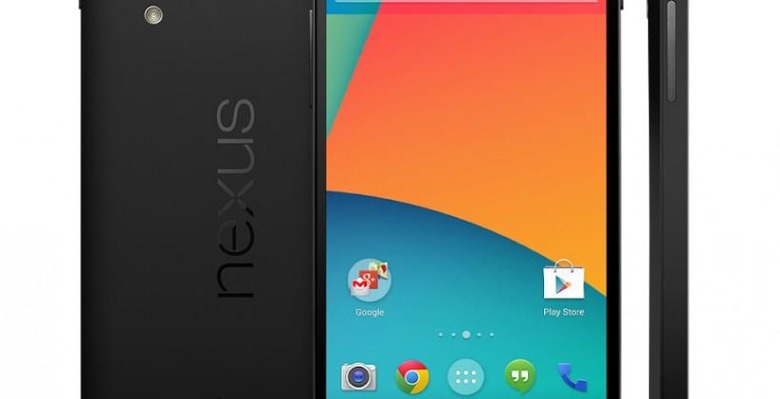 Earlier today, press renders of the Nexus 5 surfaced via Canadian carrier Telus, something that has paled in comparison to the latest image available. Today on the Google Play Store, the Nexus 5 has appeared in part, with an image being visible but nothing more than an error happening when the link is clicked. We've got a high-res shot after the jump.
The Nexus 5 is visible on the Play Store alongside the latest Nexus 7 tablet and the larger Nexus 10. No details on the handset is provided, save for the price, which is shown starting at $349. The image itself gives us a good look at the handset, substantiating the leak that surfaced from Russia a couple days ago in the process.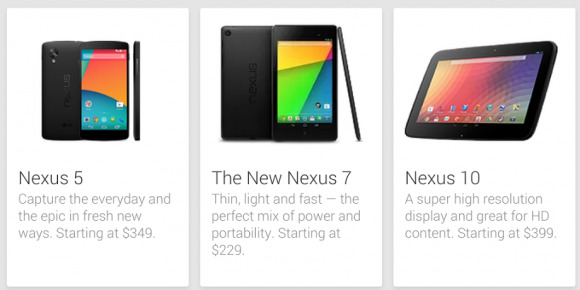 Though the link in the Google Play Store currently returns an error, the URL shows it leading to the 16GB version of the handset, indicating the pricing applies to that version. That is just about in line with what has been anticipated, in terms of price tags, so there's no surprise there. Earlier this month, a tip surfaced saying the Nexus 5 will be half the price of the iPhone 5s, with about $440 being claimed by the source, something that sounds about right for the 32GB model given the 16GB version's pricing.
According to that leak, the Nexus 5 is also said to have the same performance of the iPhone 5s. That claim seems to have been confirmed by a GFXBench benchmark that surfaced in late September. According to the benchmark, both the iPhone 5s and the Google Nexus 5 scored at the top at 23, while the Xperia Z1 came in at 21, the LG G2 at 20, and the GALAXY S 4 at 16.
SOURCE: Android Police