Google Nest Mini gets louder and gains onboard Assistant processing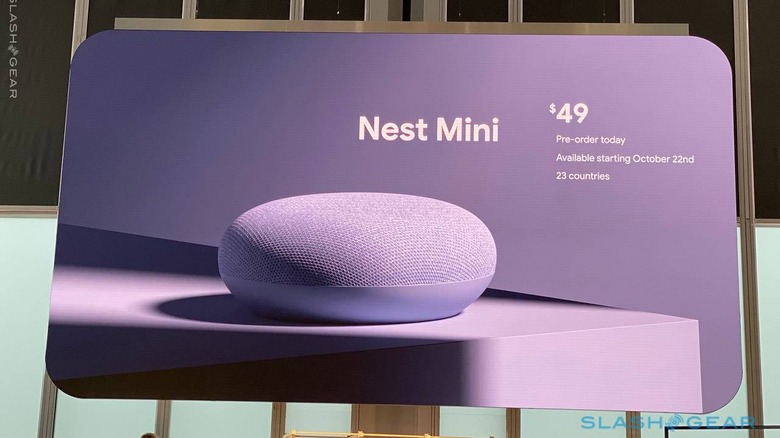 There's a new Google Nest Mini, and while it may not look any different, Google promises its smallest and most affordable smart speaker should be louder, smarter, and more flexible. The new second-generation Mini looks just like its predecessor, a compact, circular blob that's topped with a speaker grille made from recycled plastic bottles.
Rather than needing to have it on a desk or table, though, there's now a simple wall-mount hole on the back. That allows you to hang it up on the wall instead. As your hand gets near to the speaker, LED lights will illuminate to show where to tap to adjust the volume.
Audio has seen an improvement too. The bass is now twice as strong as before, Google says, so that the Nest Mini can be better heard in a loud room. Google will automatically adjust the volume that the Assistant replies according to the level of ambient sound: if the dishwasher is running, for example, Nest Mini will crank up the Assistant so that you can hear it over the noise. In the other direction, there's now a third microphone, which Google says can be used to more accurately hear what you're saying to the Google Assistant.
Maybe the biggest change, though, is where those Google Assistant interactions are being processed. Currently, the first-generation Google Home Mini acts basically as a conduit to Google's cloud, where all of the voice recognition is crunched. The new Nest Mini has a dedicated machine learning chip onboard.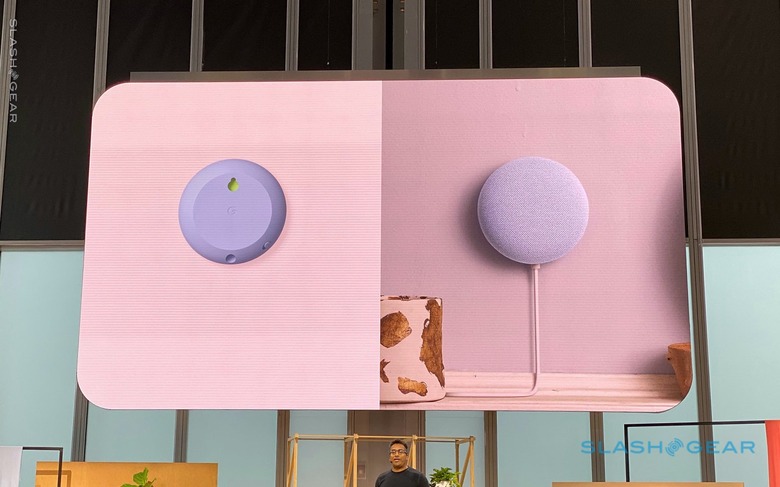 That has around one TeraOPS of compute power, Google says, and it allows the company to offload some of the processing of common Assistant features from the cloud to the Nest Mini itself. What, exactly, that will mean will depend on where it's being used. In the US, for example, the Nest Mini will be able to learn the most commonly-used commands, and then process them locally so that the Assistant's response time is much swifter.
The new Nest Mini will go on sale on October 22, Google says. It'll be priced at the same $49 point as the outgoing version, and offered in four colors: Chalk, Charcoal, Coral, and a new Sky blue.