Google Nest Home Hub 10" Smart Display Adds Camera: Pricing And Release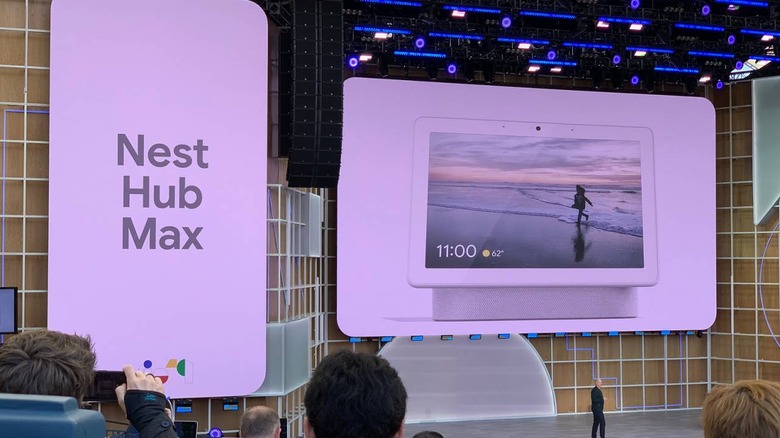 Google has a new smart display, the Nest Hub Max, a bigger, camera-enabled sibling to the renamed Google Home Hub, which is now the Nest Hub. The new Nest Hub Max has a 10-inch touchscreen now, focused on multi-user households, as well as the option of face recognition so that individual people see the information that's most relevant to them.
The rebrand is part of Google bringing its smart home devices under the Nest umbrella. The larger display will take on smart displays like Amazon's Echo Show, and Facebook's Portal.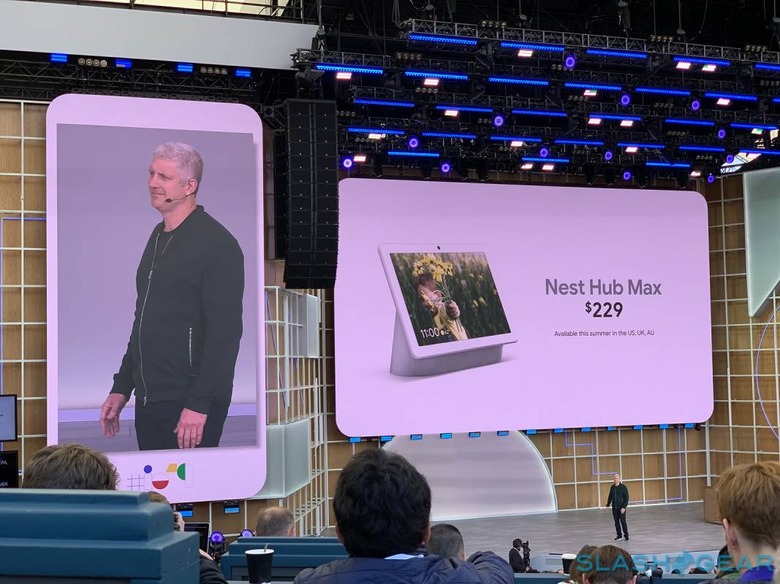 There's a new smart home pane, which pulls together easier controls for connected devices like lamps, locks, and more. The camera integrated into the Nest Hub Max can be used as you would a regular Nest security camera. It integrates with the existing Nest app, and shows up as another camera.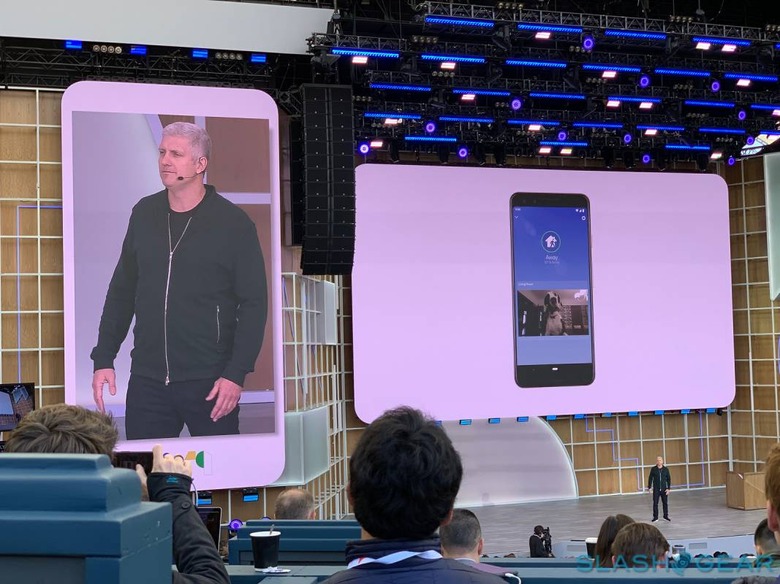 There's event history and motion detection, and the camera will also notify you if it spots someone it doesn't recognize. Like other Nest cameras, it can be used to automatically switch your home between home and away settings for your thermostat and more.
The camera, of course, can also be used for video calls. That works with Google Duo, and the wide-angle lens uses software to automatically crop in the frame so that you're centered. You'll be able to make calls with Duo on Android phones and other devices, as well as to the Chrome browser.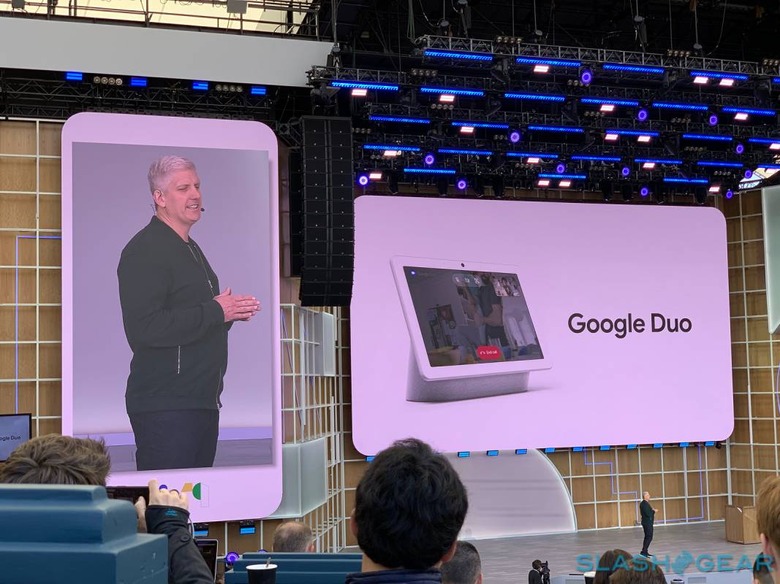 Another feature allows users to record video messages for other people in the home. There's a switch on the back which disconnects the camera altogether, for privacy, along with the microphones. Machine learning can use the camera to recognize if you hold up a "mute" gesture, and automatically shut off the speakers.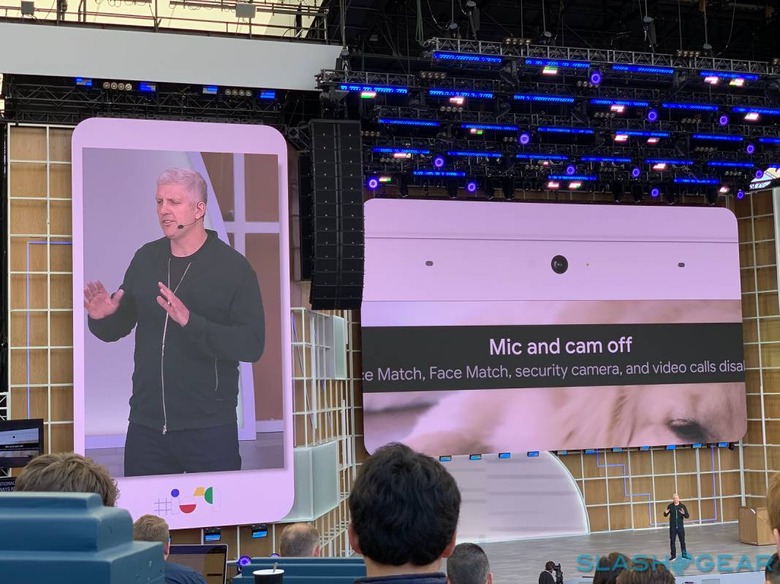 As with Voice Match, which recognizes different users by their voice commands, there's a new Face Match system. Optional, it can be trained on the faces of those people in the home, and then recognize them automatically as they move into view of the camera. That then allows the Assistant to show the most relevant data for them, such as their calendar and music.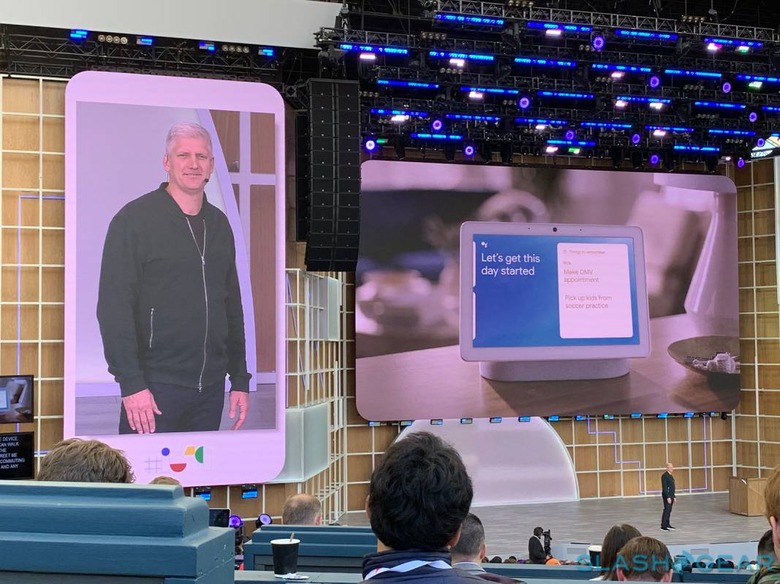 Of course, the Google Nest Hub Max will also work as a video display. There's YouTube of course, along with video streaming. YouTube TV gets a new live guide.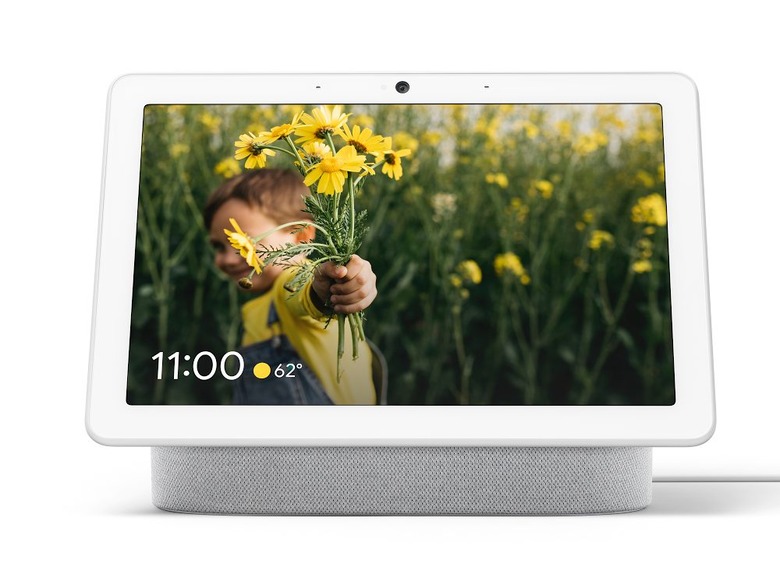 Google Nest Hub Max will launch this summer, in the US, UK, and Australia. It'll be priced at $229. Meanwhile the Nest Hub will be cut from $149 to $129 today, and be launching in twelve new countries along with nine new languages supported.