Google might bring Nexus 6P to Best Buy, gold to US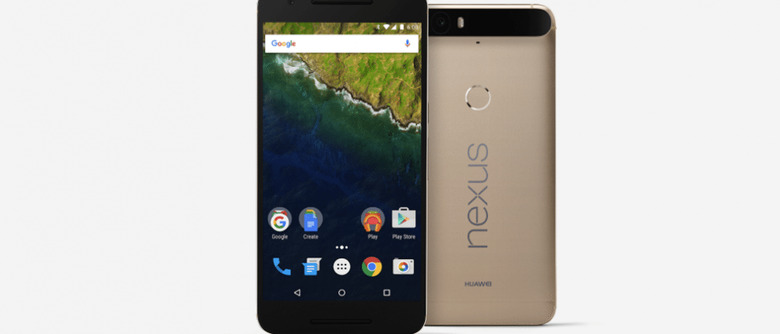 The Nexus 6P turned out to be quite the unexpected but pleasant surprise, give or take some excruciatingly painful bending outcomes. The new smartphone flagship from Google and Huawei has earned some accolades among pundits, but like any other Nexus device, its availability, as well as color options, are limited. That said, things might be changing really soon, with word going around that not only will Google be bringing the Nexus 6P to Best Buy's stores, it might even bring a gold colored Nexus 6P to the US market as well.
Of course, there are other ways to buy a Nexus 6P aside from Google's own store, but not all are "official" and carry a stamp of approval. Best Buy already carries the Nexus 5X in its line up anyway, so a Nexus 6P shouldn't be a big leap. If things turn out as rumored, the smartphone will be available, again officially, from both online and physical retail outlets across the country.
Availability in Best Buy might also imply something else. The retailer carries a few exclusive variants on its shelves, which lends a bit of credence to the second part of the rumor. A gold colored Nexus 6P might be coming to the US soon, to join the currently available Aluminum (silver), Graphite (black), and Frost (white). The color already does exist but, strangely, available only in Japan. Not even in Huawei's home court of China.
Granted, the addition of Gold to the Nexus 6P stable might not be an earth shattering change, but It does go in line trends in the market today. Ever since Apple's gold iPhones, almost everyone has been putting out gold models as well. Being the first metallic Nexus, the Nexus 6P seems like a perfect fit.
As to when all this will come to pass, there is no definite word yet. Google could time the Best Buy launch with the holidays, but the gold Nexus 6P could also come much later at CES 2016 next month, when Huawei is expected to make some US-centric business revelations.
VIA: 9to5Google