Google is doing some good for the world with a system called "SOS alerts" – in Google Maps and Google Search, primarily. With this system, they're making an effort to warn drivers about potential hazards on the road and nearby – in real time. This system will be live in Google Maps quite soon – and redirection will be here later this summer.
Forecasts / Visualizations
Google will soon deliver live updates with detailed visualizations about hurricanes, earthquakes, and floods in Google Maps. Google Maps will automatically feature a "crisis notification card" if you are using Google Maps and happen to be near an area where a hurricane, earthquake, or flood will impact (or has caused damage already).
On the crisis notification card, Google says they'll deliver a links to visualizations of upcoming or currently-occurring natural emergency events. For a hurricane, you'll see a hurricane forecast cone. For an earthquake, you'll see the earthquake's shakemap. Flood events will show flood forecasts – areas marked where flooding is likely to take place along with expected severity.
Crisis redirection (navigation warnings)
Google suggested that "later this summer" (2019) they'll have a system in place which will automatically route drivers around from crisis. This will work in addition to systems already in place for some users – recommending avoiding heavy traffic, and all that sorta stuff.
Road closures are already live, as well. Users in Google Maps can already report road closures – just so long as you're using the Android version of the app.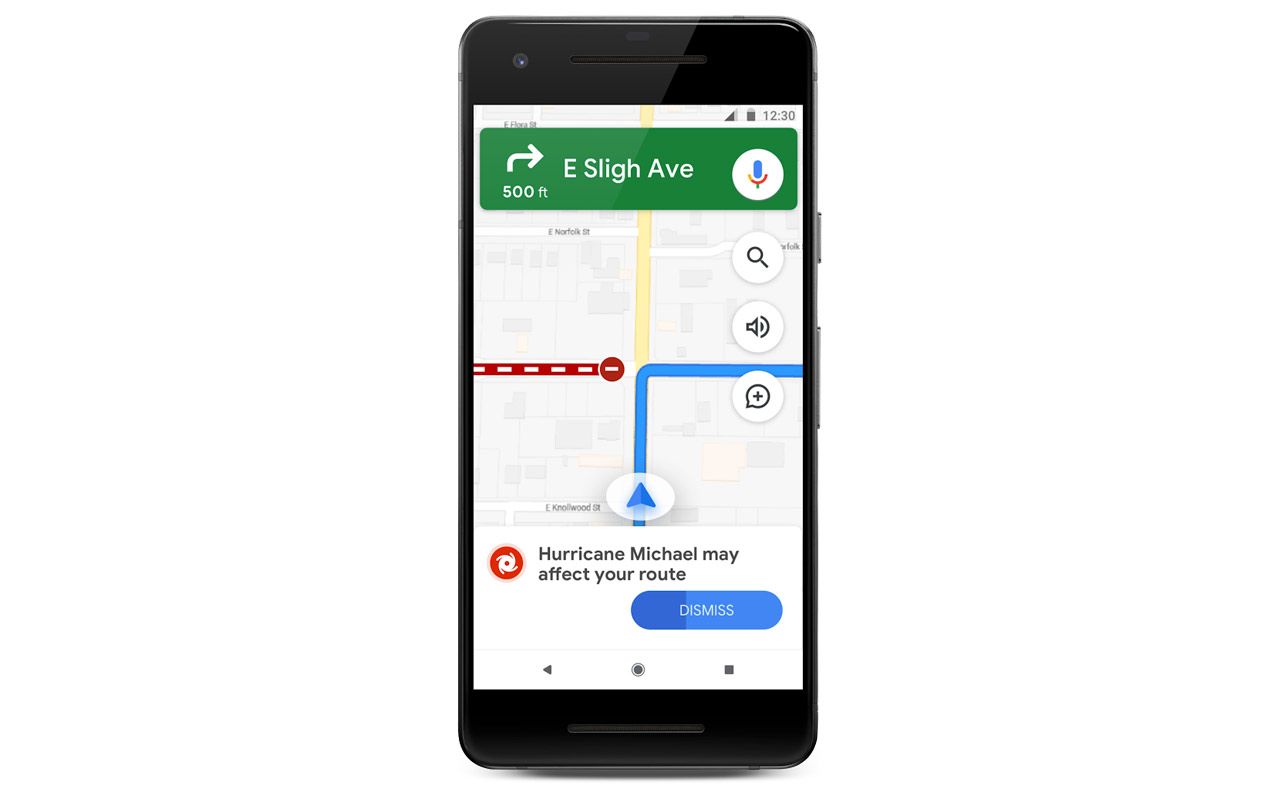 Launch Timing
In the coming weeks (we must assume inside June 2019), both hurricane forecast cones and earthquake shakemaps will start appearing (assuming one or both happens in real life) inside the USA first. These visualizations will appear on Android, iOS, desktop, and mobile web.
Users will find flood forecast visualizations in Google Maps "soon" in several locations. First they'll come to Patna, India, then they'll expand to the Ganges and Brahmaputra regions. Users will find flood visualizations on Android, desktop, and mobile web.