Google Maps updated for iPhone, Android with reservations and Uber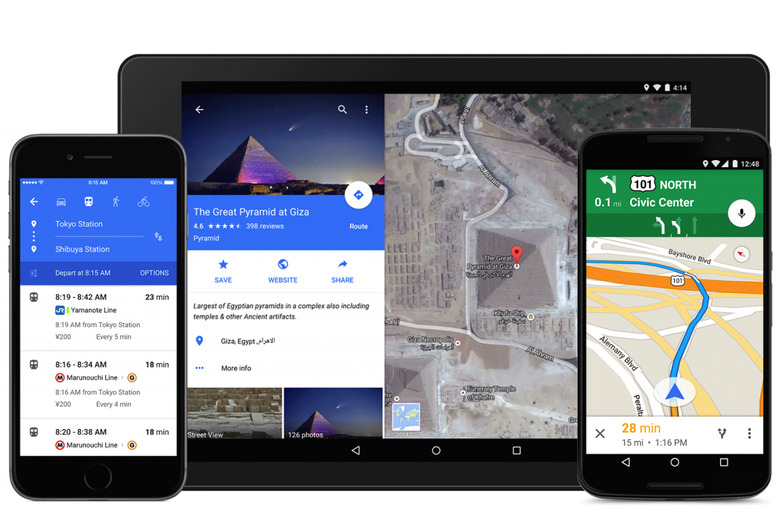 This week Google is bringing on a new version of Google Maps for the masses. The iPhone, the iPad, and the entire Android universe will be getting a far more bold look at Google Maps, working with new major feature integrations like in-app restaurant reservations and Uber cards. This isn't just a user interface reboot, it's a feature update, made to change the way you use Google Maps on all your devices – especially your Android and iOS-based smartphones and tablets galore.
With a new design based on Google's Material Design philosophy, you'll be guided through the UI with great ease. Each location will now have an info sheet. Each location that's worked with Google to add such a sheet, that is to say – or works with one of Google's several associated organization suites.
Inside the Google Maps app for iOS or Android you'll be able to reserve a table at your favorite restaurant. This is done with OpenTable and works in the United States exclusively – for now.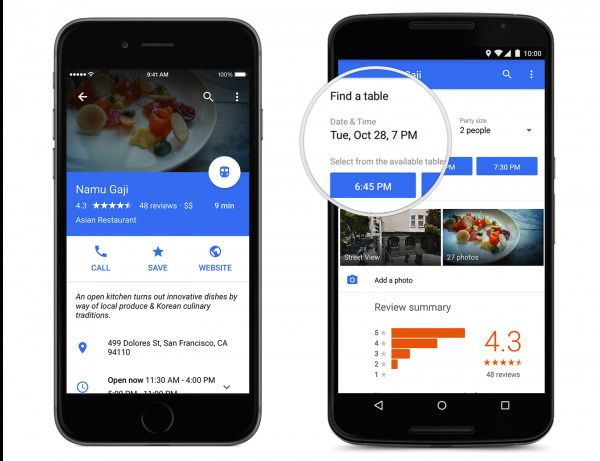 Uber now works with Google Maps for both pickups and tracking. You'll find Uber integrated – if you want – into walking and transit directions in Google Maps. If you DO want said option, you'll need the Uber app installed as well.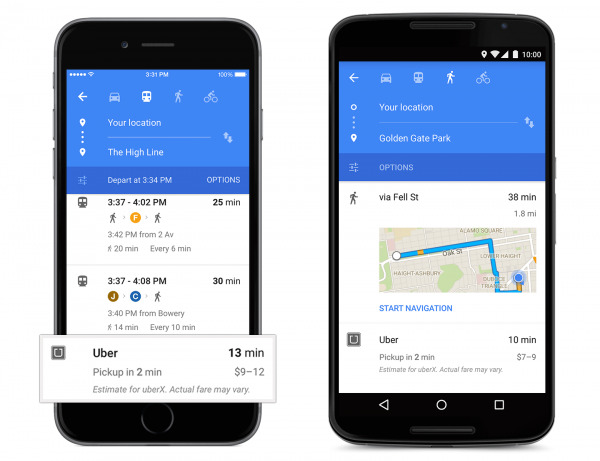 To get started with this new version of Google Maps simply head to your app store, update your Google Maps app, and tap in. Find your favorite downtown area and locate "more to Explore" and you'll be right on your way.