Google Maps stickers released for Android, Timeline updated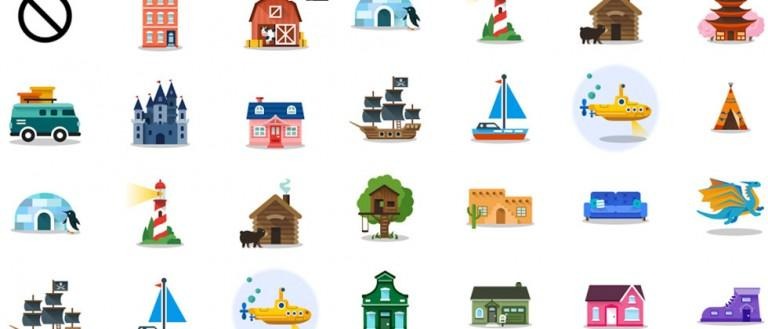 Stickers for your home and stickers for your work are now available for Google Maps for Android devices. This means that, whenever you're viewing a map on your phone, you'll see that both your home and your work are marked by the digital sticker you've placed there. Your home can be a tee-pee, a farm house, an igloo, a shoe, or a pirate ship. You could also place a lighthouse or a couch or a dragon. All of these are reasonable.
This is part of Google's new "Label" system. Your home and your work are the primary two places you likely visit, but you can also label all manner of places if you wish.
Each time you label a location, you have quicker access to said locations for directions, updated traffic conditions, best routes, and future connections as well.
To reach this Labeling process, you'll need the newest version of Google Maps, first of all. Once you've opened Google Maps,
1. Tap the three diagonal lines in the search bar in the app.
2. Tap Your Places.
3. Tap a Place.
4. Choose an Icon.
And what about this Timeline deal?
As you may or may not have been aware, Google could very well have been keeping track of where you've been over the past several years.
This is not new information – Google Maps Timeline has been around for about a year at this point. This update only brings you information regarding how much you've walked or how far you've driven (in your timeline.)
This information is not publicly available – but if someone were to get ahold of your account name and password and logged into Google Maps and saw your Timeline, they could pretty much see everywhere you've been over the past several years.