Google Maps hitting Nintendo Wii U with augmented reality exploration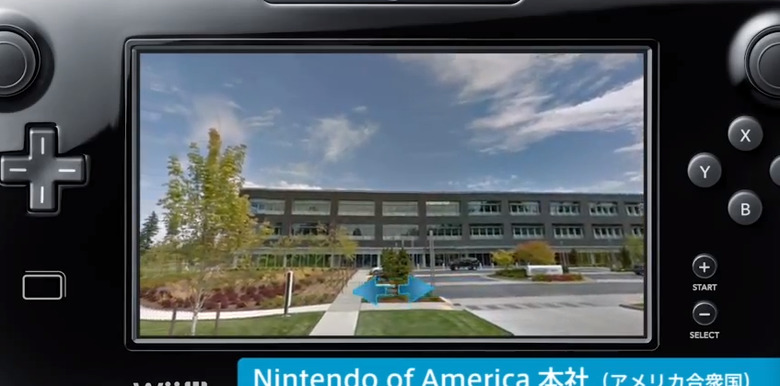 Though the Nintendo Wii U is indeed a stationary sort of gaming machine, that's not stopping the folks at Google Maps from making an app for the platform – with augmented reality, no less! This app allows you to not just find your way around your city before you head out of your house, it allows you to check out Street View with a fully interactive look-around mode from your Wii U GamePad. This means you can bring up the Street View images from downtown Rome and use your Gamepad screen like a window, moving it around yourself looking up, down, left, right, all around and see what the original Street View camera saw – like magic!
This app allows you to get in-depth with the world the way Google intended you to – now we've got to wonder why we can't instantly do the same with our smartphone. Soon, we must assume, sooner than later. Google's integration with the Nintendo Wii U shows that they've got confidence in the system and should be a metaphysical boost for the system in more ways than one.
This functionality was originally shown off briefly at E3 2012 and will be rolling out in early 2013, so says Nintendo. This information was shared today by Nintendo Direct, an update show put out by the company itself with a newly fabulous vision that is an animated Lego version of our best buddy from the top of the gaming group. Have a peek at the full video above and see more about not just the Lego title and Google Maps, but a wave of new games that'll be popping up soon as well.
This update also included a bit more information on the Nintendo TVii, this being a work in progress for the company that they're still maintaining will be updated later this month. This update will bring Gamepad controls without interrupting the display. Have a peek at the timeline below to see all the rest of the most recent Nintendo Wii U updates we've been jamming on too – and grab a Wii U right this minute if you dare!
[via Geek]