Google Maps Helicopter View makes your directions 3D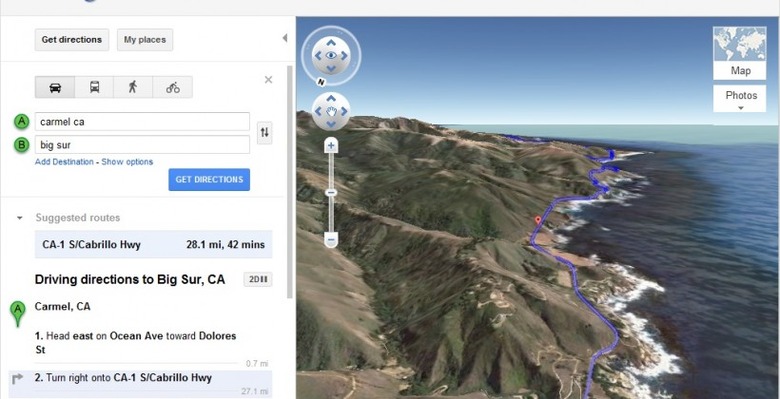 Google Maps has added a new Helicopter View to the navigation service, allowing users to preview their journey in 3D. Recognizing that many users want a more indicative – or at least entertaining – way of seeing their prospective route than either plain maps or birds-eye satellite imagery, the Helicopter View could even let you do your sightseeing from home instead.
The route is automatically followed, though you can pause it by clicking anywhere in the 3D display or on the play/pause button in the bottom corner. While paused, you can drag the map around to explore the surrounding area as usual. Each phase of the directions are highlighted as the route runs through, and you can jump ahead to the trickier sections by clicking them.
You'll need the Google Earth plugin in order for the Helicopter View to work, which isn't entirely clear from Google's instructions. To see the 3D button – which shows up next to "driving directions" in the left hand bar – you first have to click the "Earth" mapping option (which shows up when you hover over "Map" in the upper right hand corner.
[via Google+]