Google Maps goes inside NFL stadium for first time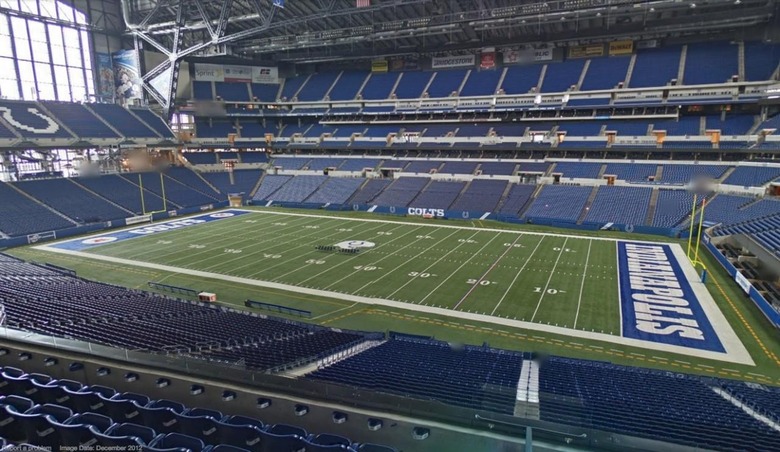 The NFL season may be over, with the Baltimore Ravens being the Super Bowl champions for this year (correctly predicted by EA's Madden NFL game), but Google is giving users even more football action, by taking us inside NFL stadiums for the first time, starting with Lucas Oil Stadium in Indianapolis, Indiana — home of the 2006 Super Bowl champions, the Indianapolis Colts.
Google is calling the experience a "VIP" 360-degree look into the stadium from numerous angles. Google's tour takes you onto the field, into the stands, and even into the locker rooms at Lucas Oil Stadium. NFL fans of all kinds can experience what an NFL stadium is like, including all of the VIP suites that most of us never get to step into on game day.
Google says that this is just the beginning, and they plan to add even more Street View-like 360-degree imagery from other stadiums as well. In the meantime, however, this will give you a chance to tour the Colts' home field and get a sense of what it's like to be there. Personally, I've been to Lucas Oil Stadium several times, but getting a look inside the locker room and the special VIP suites was really interesting to see.
Lucas Oil Stadium is one of the newer stadiums in the National Football League. It was built in 2008 and was even home to last year's Super Bowl XLVI. The stadium can seat just over 62,000 spectators, but can fit even more fans during other events, such as the 2010 NCAA men's basketball Final Four, where well over 70,000 spectators packed the stadium.