Google Maps for iOS now available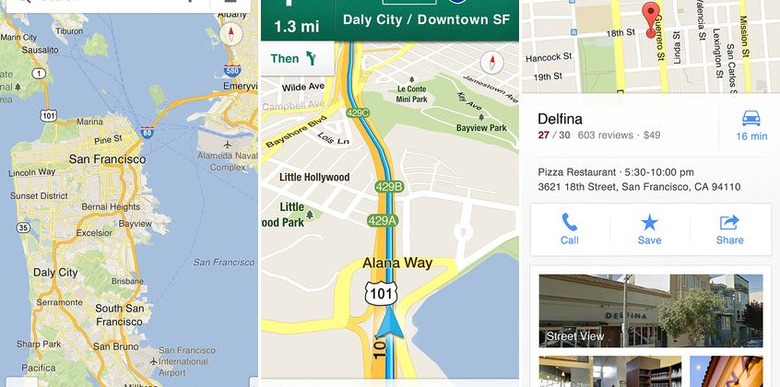 We reported earlier this evening that unnamed sources told All Things D Google was planning to launch its Maps app for iOS in the App Store some time this night. Turns out the rumors were true, and we didn't have to wait long for confirmation: the Maps iOS app is available for download now. You can nab it from iTunes or the App Store.
The Maps for iOS app offers all the things we've come to know and love, as well as turn-by-turn voice directions (that won't, presumably, send you off into the Australian outback). Users receive live traffic updates, and can toggle between driving and walking directions, as well as subway/bus/train routes.
This download promises to bring "an entirely new Google Maps experience on your iPhone," and features a new user interface design that has been streamlined for easier navigation. Gestures can be used to swipe through maps and browse. There are 360-degree panoramas, and an inside peek at 100k+ businesses.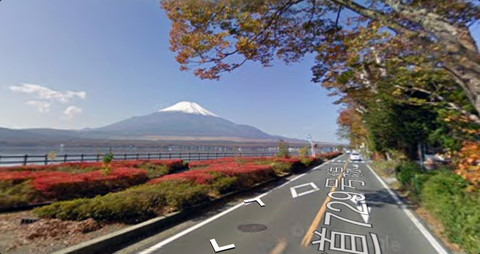 The app can run on iPhone 3GS, iPhone 4, iPhone 4S, and the iPhone 5, as well as 3rd/4th/5th generation iPod Touches and the iPad. The device must be running iOS 5.1 or higher. The app has specifically been optimized for the iPhone 5, so there won't be any issues with its different screen size. The download is 6.7MB.
The app is available in over 40 countries and 29 languages, which includes Chinese, French, German, Japanese, Spanish, and Dutch. Not all the features are available in every country, however. Says Google: "The world around us is constantly changing and, thanks to feedback from you, we make tens of thousands of daily updates to keep Google Maps accurate and comprehensive."
[polldaddy poll=6765628]
[via iTunes]