Google Maps boosts transit for UK, Chicago and Vancouver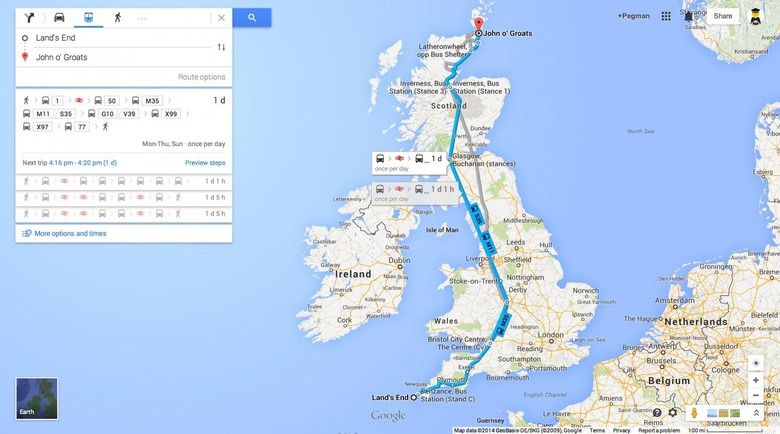 Google has boosted its Google Transit coverage in Google Maps, adding every UK transit line to the system, as well as improving bus coverage in Chicago and Vancouver. The update leaves Google Maps with transit information for 15,000 cites and towns, Google said today, spread across 64 countries.
The Great Britain update means that now train, bus, and tram routes and timetables, as well as ferries, are all included in Google Maps directions. Just as in many locations in the US, routing a journey via public transportation shows a number of options, with Google showing not only transit times but detailed scheduling.
The new data is included across Google Maps in the desktop browser and on the Android and iOS apps.
As for Chicago and Vancouver, Google has added in bus schedules to the existing data. Meanwhile, there's also transit information for all of the host cities in Brazil for the upcoming games.
Earlier this month, Google updated its Maps apps with Uber integration, as well as easier ways to find transit routes. There's also greater offline mapping support, with the ability to select different map sections to cache.