Google Maps app adds more floorplans; Google+ geo-game previewed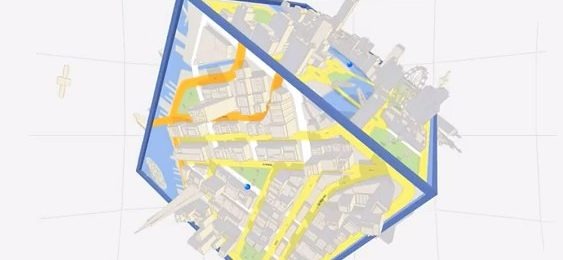 Google has pushed out its second update for Google Maps for Android in a week, with more new indoor floorplans along with various battery and location fix improvements, while previewing a new map-based Google+ game. The update follows the earlier addition of CES floorplan mapping to the app, and sees data collected using Google's Floor Plans tool pushed out into the Android software.
That will mean users may be able to find pedestrian-level indoor mapping data for their location, with Google suggesting malls, airports, museums and educational institutions across the US will be catered for. Other tweaks to the app include better power management for Latitude users, reducing the demands on battery life, along with the ability to use vehicle speed to guesstimate position if a GPS fix is lost while using the Public Transit Navigation beta.
Finally, there will be more public transport route options shown by default after searches, increased from three to four. Locations of friends also using Latitude is described as "fresher" too.
As for the game, there's a video preview of a new Google Maps for Google+ app – shown below – which uses WebGL and apparently user-location to collect points as you travel around floorplan maps. Full details haven't been shared, but the game will apparently arrive in February.
Google Maps is a free download for Android devices.
[via Android Community]