Google Maps 5.5 Update For Android Boosts Check-Ins And Place Ratings

The Google Maps app for Android just keeps getting better. The app has just crossed the 200 million installs mark and its usage will likely surpass its desktop version in June. New features and improvements for it also keep rolling out, with Google unleashing the Google Maps 5.5 update today.
Google Maps 5.5 will makes it easier to check-in to places as well as rate them. The update adds a 'check in' and a 'rate and review' button to the Places page. Now you can check in to places with Google Latitude or submit ratings or reviews by clicking on two new buttons on the top of listings.
A new option to edit your home and work location addresses in Latitude was also added. The Location History dashboard was added last month that lets you track how many hours you spend at your home, work, or anywhere else. Now you can edit these locations if you'd rather another address to represent your home or work locations.
Transit pages have also been updated with better organized information. Each transit page will now include a list of upcoming scheduled departures for various lines, all the transit lines serving a station, and links to nearby transit stations.
The update is available to download now and requires Android OS 1.6 or higher.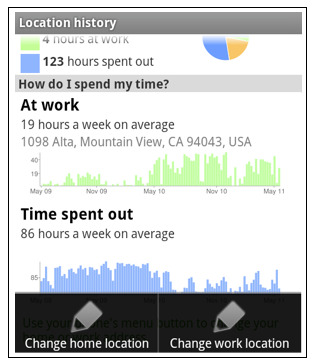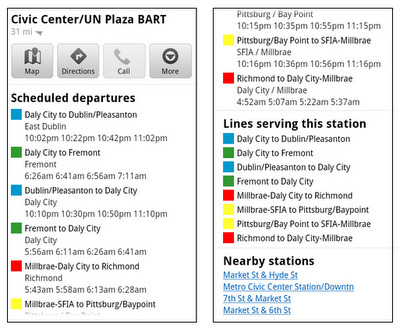 [via Google Blog]