Google Magazines opens its pages to UK readers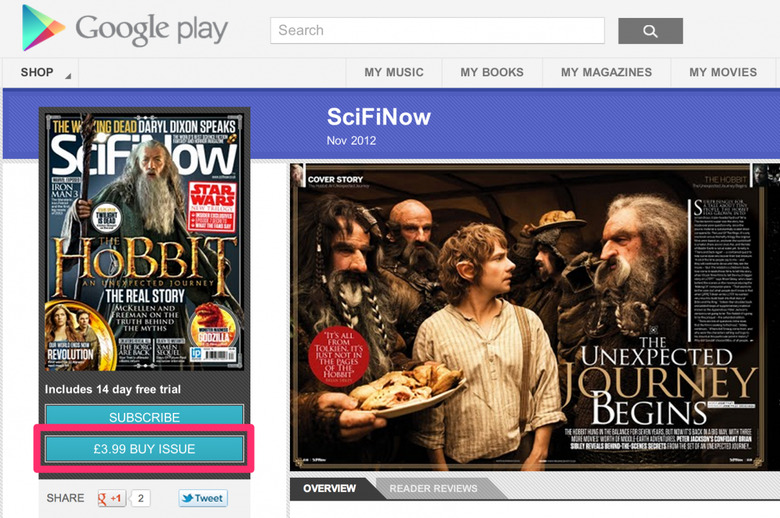 Google Magazines has opened its doors to the UK Play store, turning your Nexus 7 or other Android device into the digital equivalent of the table in the dentist's waiting room. Over a hundred titles are available at launch, Google UK says, including Glamour, Hello!, Men's Fitness, and Total Film, and a single purchase can be synchronized across all of the devices logged into the same Play account.
Magazines were added to Play back in June, but initially only available in the US store. That proved to be a frustration for Nexus 7 early-adopters, for instance, who discovered that one of the key elements of the tablet – media consumption – was poorly catered for outside of America.
That's all changed today. In addition to purchasing individual issues, it's possible to subscribe to a magazine and have it automatically delivered on publication day.
Certain titles are delivered in "Interactive" versions with more in-depth features, videos, animations, and other content. There's also a "Text" mode available – again, on a publisher-by-publisher basis – which strips out adverts and other distractions, and makes focusing on the written content more straightforward.