Google Launches Chromebook via Game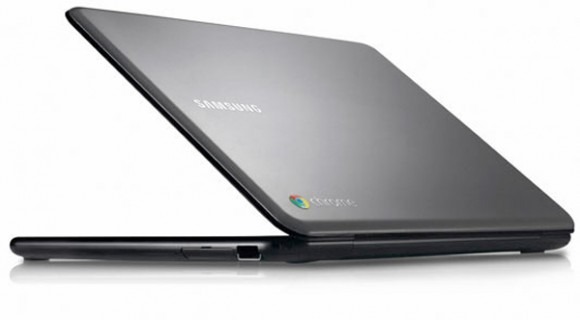 Google has started the preview launch of the new Chromebook in treasure hunt fashion. With the official launch on June 15, this seek-and-find game must be Google's pre-launch ramp-up strategy. The game consists of clues, which are links, that take treasure seekers on a journey past technology milestones in history. The first clue was posted today by Product Marketing Manager Azhar Hashem on the official Google Chrome Blog. The clue takes you to a memo written by Tim Berners-Lee about the beginning of the World Wide Web (no offense intended at Al Gore).
Once you are on the memo from Tim Berners-Lee, there is a big Chrome logo in the upper right-hand side. Click on it, and the page slides over revealing a special Chromebook preview page where you can purchase one of a limited number of Chromebooks. The price is $499, and don't worry about running over there, they are already sold out. The next clue will probably be posted tomorrow morning.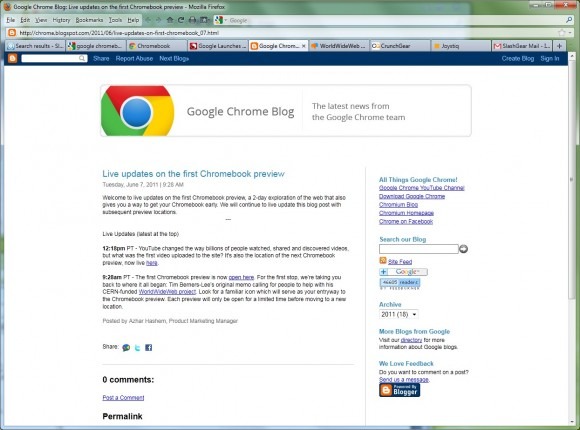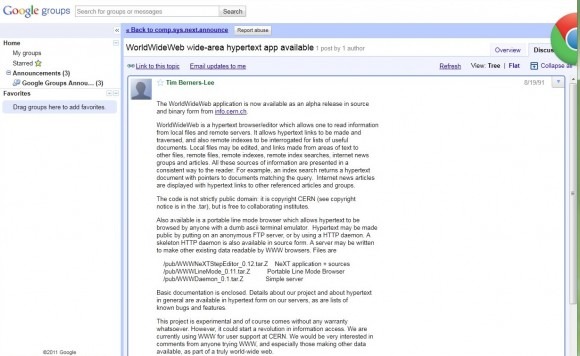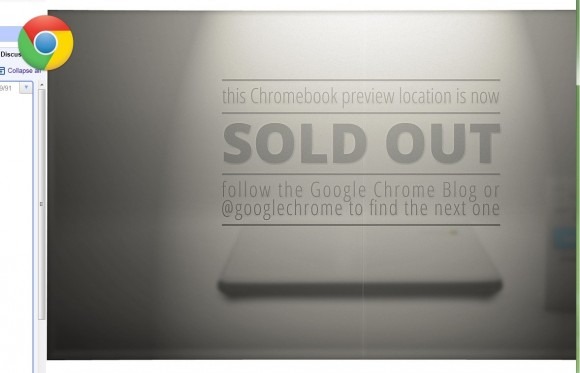 Will Google's treasure hunt strategy increase the interest in the Chromebook launch? We are more interested in the price and performance when it is released. The Chrome browser is fast, and the browser of choice for millions, but some might decide to use a tablet instead. There are still no further details on the $20 a month student rent/lease option. That will be another interesting launch. Overall, the game seems like a fun move, we will keep our eyes out for tomorrows clue.
[via Google]