Google launches Android Clock in Play Store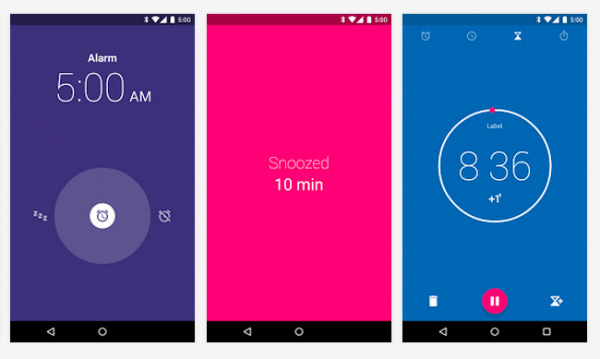 Google has launched another standalone Android app on the Google Play Store — its simple stock clock app for Android, giving users another option for their time related activities. The app is available on the Play Store as of now, and it is called aptly enough just "Clock". Anyone who has used the stock Android clock will find that it functions the same way with alarms, the stopwatch, a snoozing function, the ability to set a timer, and all those needed features.
The move isn't surprising given Google's habit of releasing standalone apps and the clock's longstanding popularity. It is the same minimalistic offering as you've likely seen on one of your Android devices (depending on what you've used), with different colors being used and items neatly arranged.
Clock arrived in the Play Store on Thursday, and can be installed on devices running Android 4.4 and higher. It won't take up much space at all, measuring in at only 6.6MB in size and currently sitting at 4.0.1.
Features include a World Clock option and support for Android Wear. Note, though, that as Android Police points out, some users are having trouble running Clock properly and getting it to install. One suggestion that works for some is removing the stock offering, rebooting, and then re-installing the standalone Clock app.
SOURCE: TechnoBuffalo