Google Latitude for iPhone prematurely peeks into App Store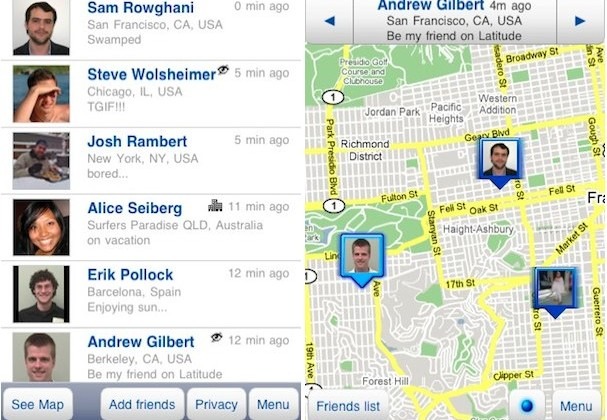 Google has prematurely released and then quickly yanked its first proper Google Latitude app for iPhone, with the software appearing briefly in the Japanese App Store. Like the Android version, the iPhone Latitude app supports tracking nearby friends in real-time on a map, sharing your own location, and various privacy settings so that not everybody knows where you are.
Meanwhile it also supports background updating, using iOS 4+'s multitasking functionality, something the original iPhone Latitude HTML5 webapp couldn't manage. No word from Google as to when we might see the proper launch of the software.
App Description:
With Google Latitude, see where your friends are right now. Latitude lets you stay in touch with your friends and family by making it easy to share where you are and see each other on a map.

With Latitude, you can:

* See your friends on a map – find out who's nearby and meet up.

* Share your location continuously with whomever you choose – help friends and family stay in touch with you, even when you can't take out your phone.

* Control your privacy – share only city-level location, hide your location, or turn off background updating at any time.

Latitude lets you share your location in the background, even when the app is closed or your device screen is locked. Background updating requires an iPhone 3GS or iPhone 4 with iOS 4 or above.

You can also enjoy Latitude from your computer at google.com/latitude to see where your friends are or turn on optional apps such as Google Location History for a personal history dashboard.