Google Keep released to iPhone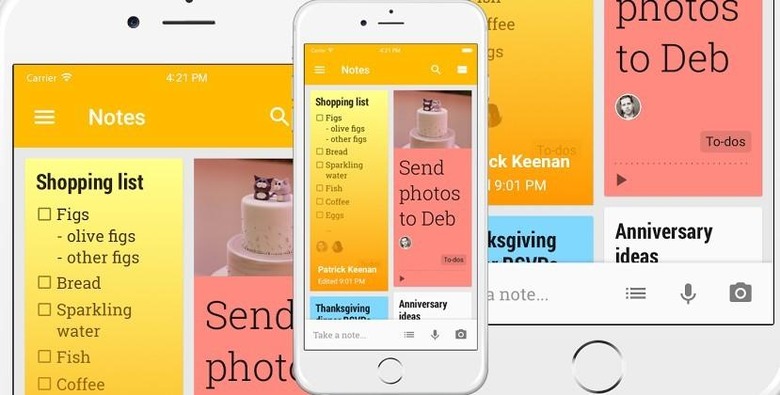 Today Google brings one of its lesser-known super-helpful apps "Google Keep" to iPhone. This app has been out for Google's own Android operating system for many months, just coming to iOS for iPhone, iPad, and iPod touch for the first time today. This app will allow you to keep notes, save thoughts with audio, and keep images of odd objects in check in one colorful place. This app is out for free on iOS starting this afternoon and should work on most if not all iOS devices released over the past several years, just so long as they have all their requisite software updates from Apple.
Google Keep utilizes a very simple layout to capture and keep notes. You'll be able to take notes with text, photos, and audio, combining the three as you wish. You can add friends to notes – or loved ones, helpful for grocery lists, and organize your thoughts in a variety of super bright colors.
You can also set time or location-based reminders, similar to Google Now. Based on GPS location or the time of day, you'll get a notification with the note you've taken.
Google Keep will be available in the iOS App Store for your iPhone, iPad, and iPod touch immediately if not soon. This app works with your Google account (if you wish), so be sure you have your Gmail password handy.
Google Keep was launched all the way back in March of 2013 for Android devices and the web. Have a peek at our original review to see how it's evolved. You can also get Google Keep working with your Android Wear device, too.