Google Jacquard Levi's jacket will make fabric "smart."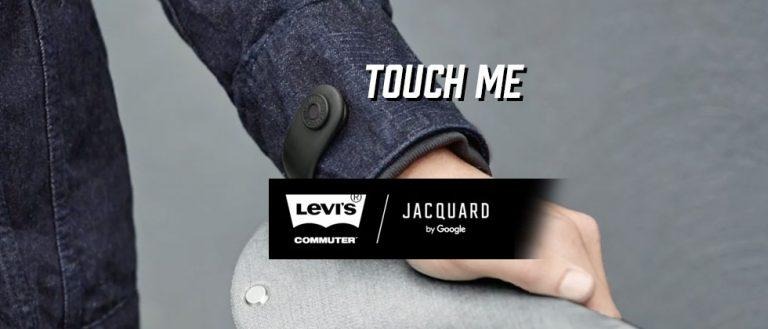 This week the folks at Google's Advanced Technology and Project group (aka ATAP) have announced their first Project Jacquard release. This is touch-sensitive material – textiles that can sense when your skin comes in contact with it. The first product that'll be released by Levi's with this technology inside is a Commuter Jacket for bicycle riders – and it'll be released in the Spring of 2017.
This trucker jacket – a commuter jacket in model – will connect with your smartphone wirelessly. Your device will be allowed to access turn-by-turn navigation with Google Maps, take and dismiss calls, and will in general become "a copilot for your ride and a copilot for your life."
So says Paul Dillinger, Levi's VP of Innovation. He detailed the jacket to a crowd this week at Google I/O 2016, Google's yearly developer conference.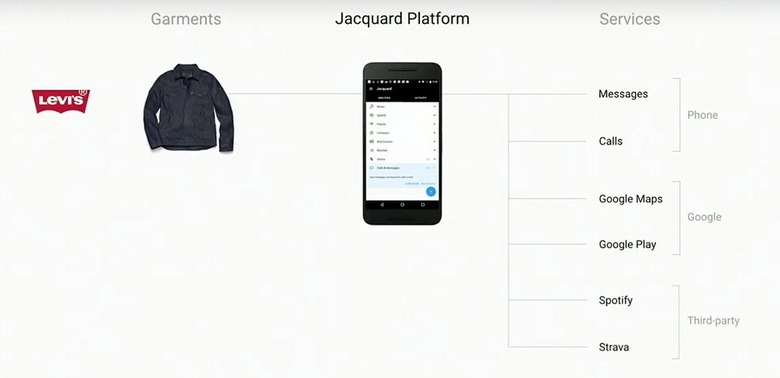 Dillinger suggests that "this is a type of technology you can wash," and live in. Have a peek at the video below to see what he's speaking about.
This jacket is a platform. Google's Jacquard technology is used to create a wearable platform on which developers can develop and users can expand usability by adding connected apps, devices, and features.
The jacket has a woven gesture sensor, a "Jacquard Tag" which connects to the cuff of the jacket and to a USB dongle which plugs in to your computer to sync. There's also a Jacquard app – coming soon as well – for connections to apps. There's also Jacquard services in the cloud for anywhere connectivity to your data.
Stay tuned as we see more of this jacket in action!
If you cannot wait until Spring to get ahold of a jacket as strange as this – do not fret. There'll be a "Beta" release this Autumn as well. See more in our new Google Jacquard tag portal.