Google iOS app "OK Google" voice control incoming as mobile search revamped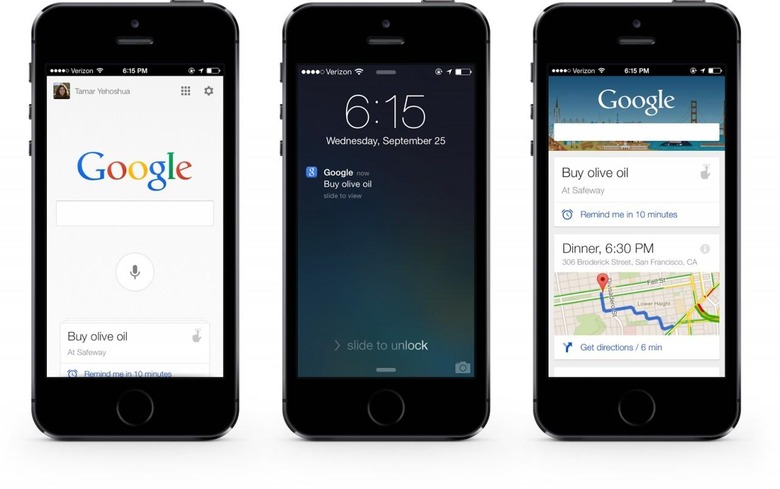 Google will bring its hands-off "OK Google" voice search to iOS, the search giant has confirmed, in addition to launching new mobile and tablet interfaces which make better use of the Knowledge Graph. The upcoming iPhone and iPad Google Search app – set to be released "in the next couple of weeks" Google says – will offer the same voice search functionality as currently offered on Android devices like the Moto X, allowing iOS users to control their handsets simply by saying "OK Google..." and a command.
For instance, reminders can be set by asking "OK Google, remind me to buy a Kit-Kat at Safeway" of the updated app. It will also support cross-device synchronization of notifications, which will mean that reminders set on, say, an iPad in the kitchen at home, will also pop up on your Nexus 4 when you walk into your local Safeway.
Meanwhile, the new Google Search interface for tablets and smartphones aims to make finding and sifting through results more straightforward. Like Google Now and the Google Glass interface, it uses a card-style layout, clustering findings together for easier parsing.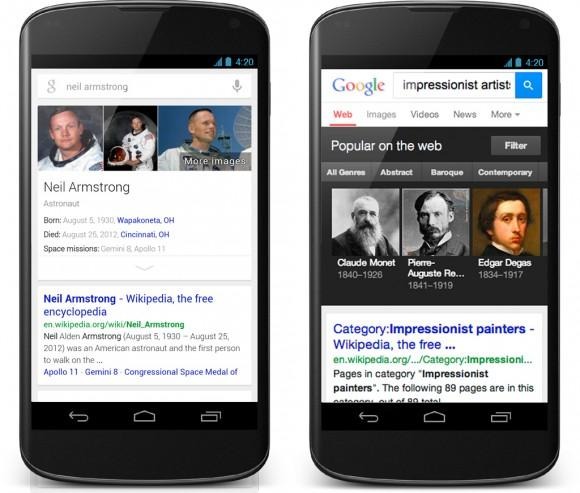 Those results will also make better use of Google's contextual understanding of the internet. Based on the company's Knowledge Graph, it will pull together relevant information to each question, even if the search query itself wasn't quite so inclusive.
There's also better comparison functionality. Asking Google to "Compare" two things – whether foods, types of animal, or something else – pulls up a new comparison card, showing relevant facts like calorific content, size, or weight.