Google I/O Day 2 Giveaway In Hand: Verizon 4G LTE Mobile Hotspot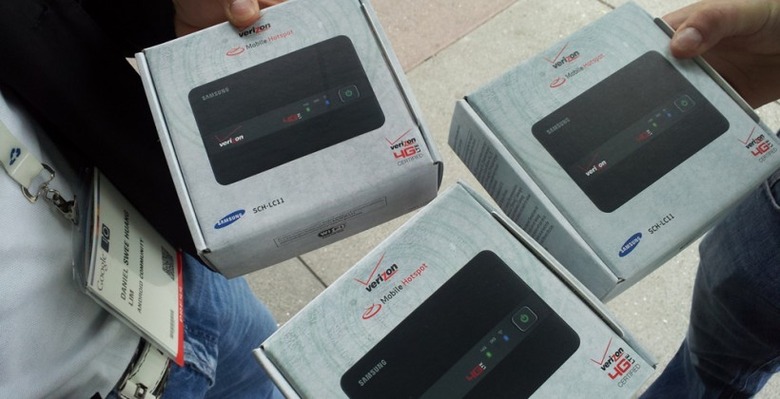 Our lucky SlashGear and AndroidCommunity guys attending Google I/O not only got hold of free limited edition Samsung Galaxy Tab 10.1 tablets yesterday, but now they get Verizon's 4G LTE Hotspot. The little device is incredibly compact but offers blazing speeds. With the photo below, I believe some form of dramatic unboxing may be imminent.
The Verizon 4G LTE mobile hotspot uses the award-winning next generation intelligent hotspot device. During the keynote this morning, the device was touted to achieve up to 20Mbps downstream and 10Mbps upstream speeds. However, typical speeds according to the website hover around 5-12Mbs down and 2-5Mbps up.
There are three LED indicators on the device that indicate whether it's connected to 3G or 4G. Our lucky guys also get three full months free service courtesy of Verizon.