Google I/O 2013 Keynote Livestream: 3hrs of geek-fun!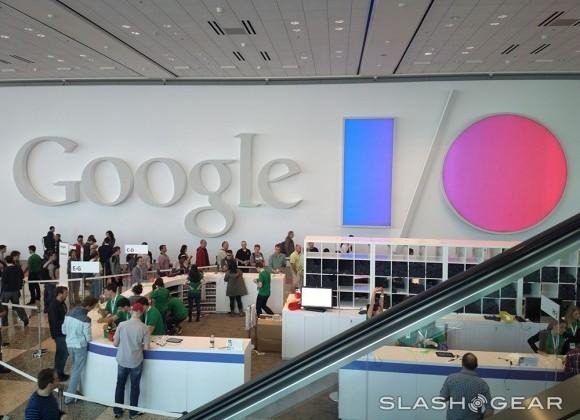 We're headed into the final countdown for the Google I/O 2013 opening keynote, with the scene set for a solid three hours of Android, Chrome, and other news. Kicking off at 9am Pacific (12pm Eastern; 5pm BST) at the Moscone Center in San Francisco, the whole event is being live-streamed, and you can watch it all unfold after the cut. We're just thirty minutes away, though the developer-centric festivities continue until the end of the week.
There's no shortage of rumor as to what Google might have to show us this morning. First up is a Spotify-rivaling subscription music service, which the rumor-mill claims will deliver unlimited streaming to Android devices, among other things.
Meanwhile, there's chatter of a new version of Google maps. That was previewed earlier this week, in a hastily-pulled sign-up page, but not before tidbits were gleaned like maps that can learn from your search history and where you click, and thus show you tailored results.
Google I/O 2013: Running into the keynote (filmed on Google Glass):
The SlashGear and Android Community team arrived on-site yesterday, and spared no time in giving you a behind-the-scenes look of this year's show. Of course, the halls are going to be a whole lot busier today, as I/O kicks off in earnest.
We'll have full coverage of everything Google announces at the keynote on the SlashGear frontpage, kicking off the start of what will be three days of news as Google further courts developers. Glass, Chrome OS, and more are all likely to be on the menu, so don't forget to let us know exactly what you're most excited about!
Google I/O 2013 Keynote Livestream: