Google Ingress revealed as massive augmented smartphone adventure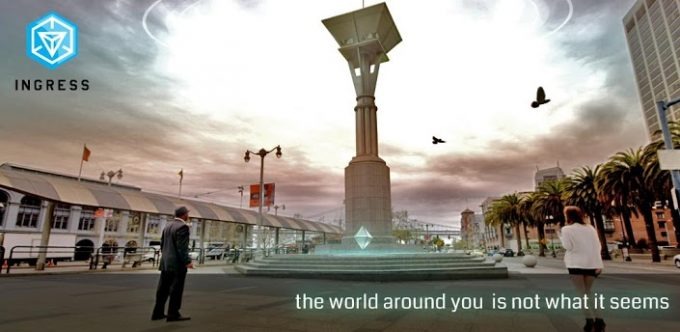 Those of you with Android devices should get mega pumped-up at the word we're seeing today from Google – word of a massive game played by everyone with a device that's ready to take on their environment straight through their back-facing camera. This game goes by the name Ingress and was up until now shown as a viral ad collection by the name of Niantic Labs. This game is still just a bit cryptic, but appears to be having users walk around their city finding clues and solving mysteries by tapping locations when they discover magical properties through their smartphone's camera.
This update shows a relatively lengthy show of what the game will be all about, keeping with the whole "the world around you is not what it seems" theme that's been here even before it was written. This game has you being part of one team or the other, both of them aiming to work with "the power." This power will either be cultivated or destroyed by you and your team – sort of like tagging mode in Tony Hawk Pro Skater. No mention has been made as of yet on if skateboarding will be involved – likely not.
You'll be grabbing this world energy called "XM" that will be existing in real locations around your city. We must assume that this game won't be working everywhere in the world – at least at first – unless Google has made it so that every single location in the world can be tagged. At the moment it appears that heavily populated cities will be handles first and foremost.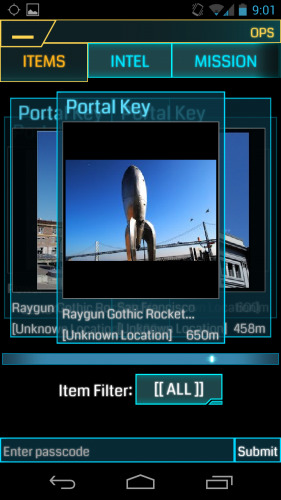 The man behind Niantic Labs and the project leader here with Ingress John Hanke spoke this week with AllThingsD about the app, noting that it's something like World of Warcraft in its taking control of your mind with a whole alternate reality situation:: "The concept is something like World of Warcraft, where everyone in world is playing the same game." He also added that his team was "definitely inspired by JJ Abrams, but we don't want to leave people in 'Lost' situation where they get into fiction of world but then it never ends."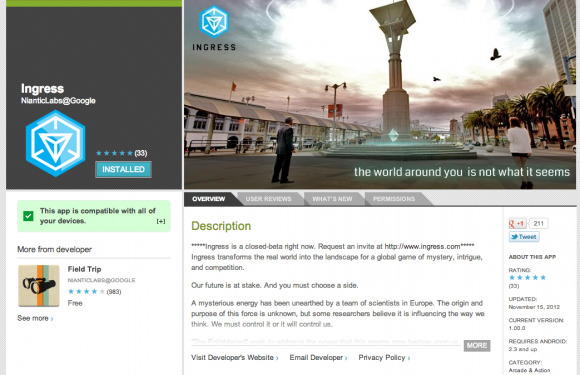 Expect great things in the near future – feel free to take a peek at the game right this minute on the Google Play app store and let us know what you find! Note though that you'll need to bust past the Closed Beta status – seeya there soon!