Google hybrid laptop-tablet patent application hints at next Nexus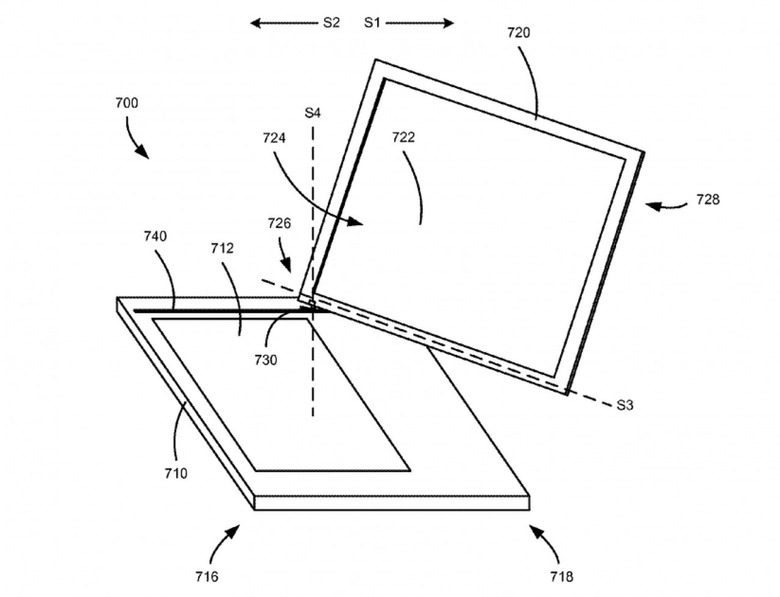 Google may have the Nexus 7, Nexus smartphones and Chromebooks, but the company could be working on a hybrid convertible touchscreen notebook if a new patent application is anything to go by. The filing – "Moveable display portion of a computing device" – details a tilting, sliding and potentially even rotating hybrid laptop that could be used as a regular notebook or, after some Transformers-style manipulation, as a touchscreen slate.
Google's patent suggests that such a design might be useful in a world where the user has a wide array of input and control options to play with. Keyboards, mice, touchscreens and other options are all cited, but "may be cumbersome to use and/or may not produce results at a desirable speed, level of accuracy, and/or with a desired effect."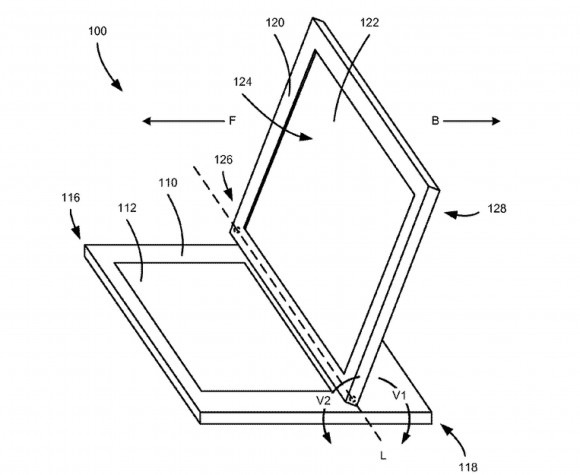 To address that, Google's concept features a screen section that can either be opened up as per a normal notebook or, thanks to a grove either in the edge or top of the lower-half of the computer, pulled forward and then pushed back flat. With a double rail system, the display could be shifted between these two orientations; however, Google also suggests a special hinge and a single grove, allowing the touchscreen to rotate around a point at its corner (as per the top image).
Meanwhile, Google suggests that the software could react to the different orientations of the hardware; so, for instance, the keyboard could be automatically disabled if the display is shifted forward. Alternatively, the touchscreen could be locked if the computer is in notebook orientation.
Now, patent applications don't necessarily lead to shipping products, but with Google's Chrome OS and Android Jelly Bean platforms each maturing, a product that could deliver the best of both worlds might be an attractive addition to the Nexus portfolio. More images of the design in the gallery below.
[via PatentBolt]