Google Home Adds Integrations With Wink, TP-Link, LIFX And Many More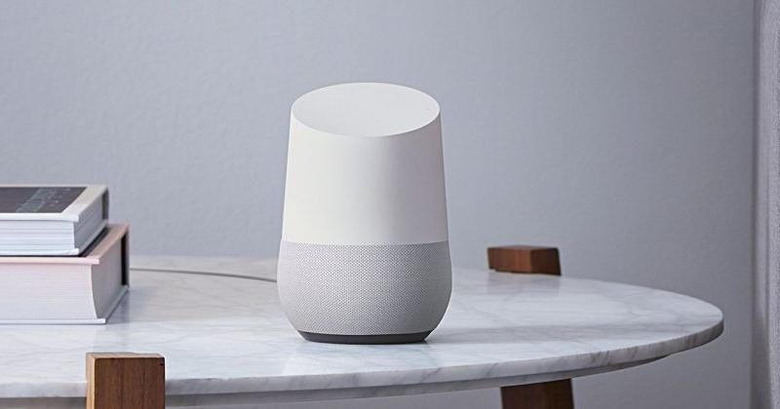 Google has introduced new integrations for its Google Home product, making it possible for owners to use Google Assistant with a slew of new products. Google Home, of course, is the company's somewhat new competitor to Amazon Echo, giving users hands-free access to the Google Assistant product. These integrations go a long way toward making Google Home a suitable device for controlling a smart home, including everything from lighting to heat.
A bunch of products received Google Home support today, including TP-Link, Wink, LIFX, Best Buy Insignia, and more. Those with these supported products and Google Home can, for example, say something like, "OK Google, turn on the fan," and have the device communicate with the Insignia Smart Plug to turn on a fan plugged into it. That's one example of the wide range of possibilities these integrations hold.
The TP-Link integration brings support for smart lighting products, meaning you can dim the lights or change the color (depending on bulb) using your voice rather than pulling out your phone. The same goes for LIFX connected bulbs, and Wink's array of heating and lighting offerings.
Those integrations are available now, but a handful of companies have announced plans to introduce integrations in the near future. Vivint Smart Home, for example, will be the first smart home service provider to offer Google Assistant support. This integration will begin in April.
As well, the August Smart Lock now works with Google Assistant on Google Home, enabling owners to say something like, "OK Google, ask August if my door is locked." The same is true for Rachio's Smart Sprinkler, the first product of its kind to get Google Assistant support. This integration will arrive next month, as well.
In a similar vein, insurance company Progressive recently announced that it is the first insurer to support Google Assistant, enabling users to ask it questions related to the company's services. Anova's Precision Cooker Bluetooth + WiFi will get Google Home integration starting next week, and it is joined by integrations for Geeni, First Alert, Logitech, and Frigidaire.
SOURCE: Google Blog