Google Home adds free calls, proactive assistance, HBO NOW, more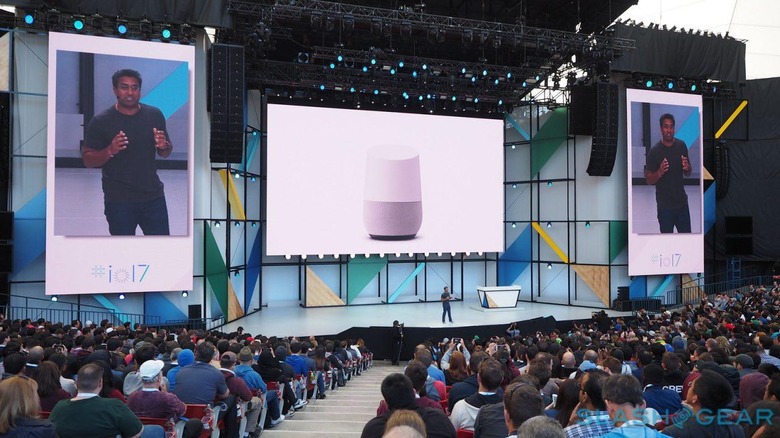 Google Home is getting four new features, making the smart speaker's assistant more proactive and flexible, and throwing in free hands-free calling. Announced at Google I/O 2017 this morning, the company's annual developer event, the new functionality marks a significant upgrade on the connected speaker which is itself only six months old. It comes ahead of Apple's expected Siri speaker, which will embody the iPhone's virtual assistant in its own standalone device.
The new features fall into four main categories. First up, there's proactive assistance. Rather than waiting for you to ask Google Home for something, the Google Assistant will go looking for relevant content based on what you're doing that day.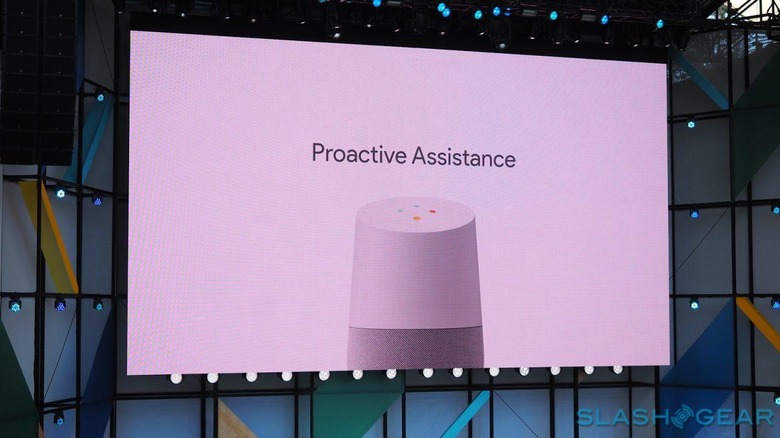 The speaker flashes its top-mounted lights in a white ring to get your attention. Then, it can tell you if there's a traffic jam on the way to the next appointment on your calendar. Or, if you've got a flight coming up, it can warn you if the schedule changes. Based on your voice, it'll automatically give the right person the right contextual information.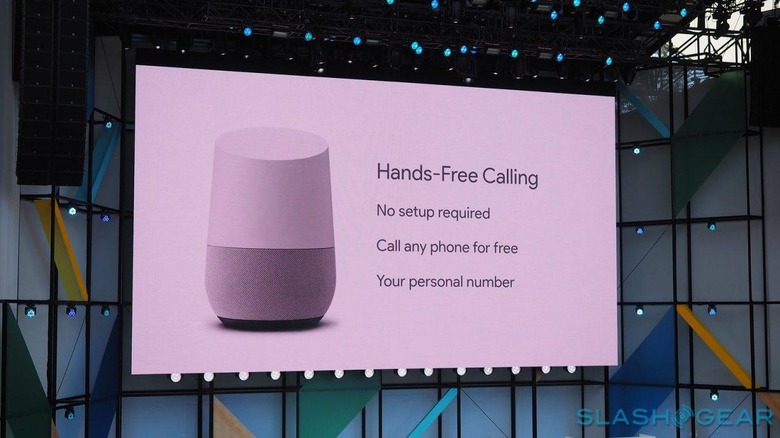 Next up is a feature which turns the Google Home into a hands-free speakerphone. Google is enabling free calling in the US and Canada, allowing the Google Home to call any landline or mobile. Again, with voice recognition, the smart speaker can figure out who wants to call which contact, depending on who is asking.
So, if you say "call mom" it will call your own mother, whereas if your roommate says "call mom" it will call their own. By default, it'll call out using a private number. However, by linking your number to the Google Assistant, Google Home will automatically choose that when it hears you and use it for Caller ID. Google says free calling will roll out in the US and Canada over the next few months.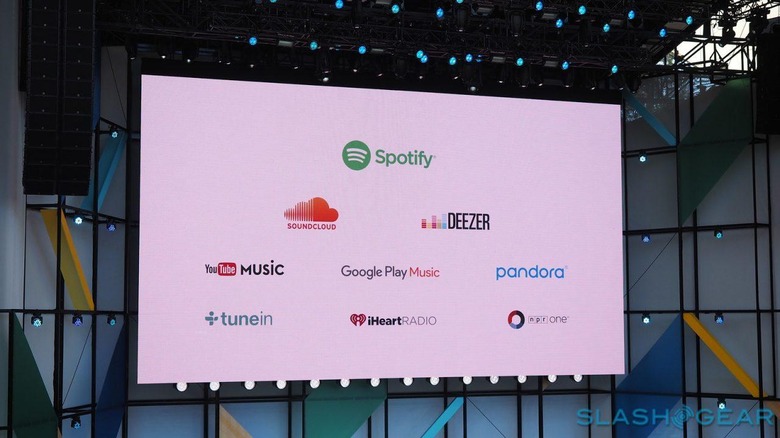 Third up, there are new entertainment features. In addition to Spotify Premium, the free Spotify tier – supported with ads – is being added to Google Home as well. It's also gaining SoundCloud and Deezer support, along with HBO NOW on the video side. Bluetooth streaming from your smartphone or other device is also being enabled too.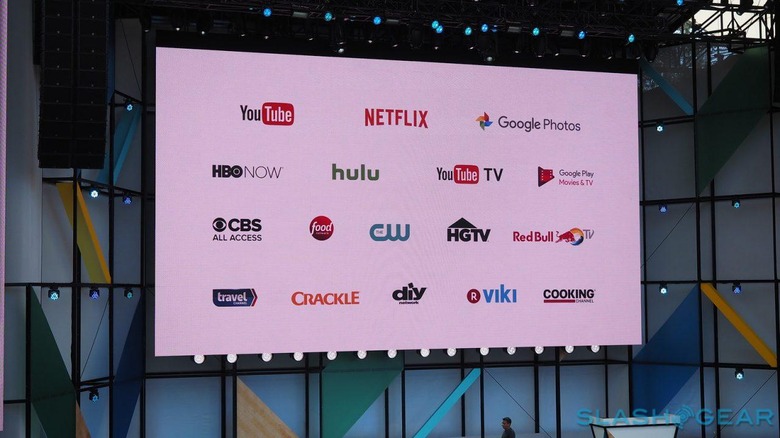 Finally, there's Visual Responses. Rather than go the Amazon Echo Show route and add a display to Google Home, the assistant will take advantage of the existing screen you have mounted on your wall or in your pocket. That includes the 50m+ Chromecast and Chromecast-enabled devices already in the wild.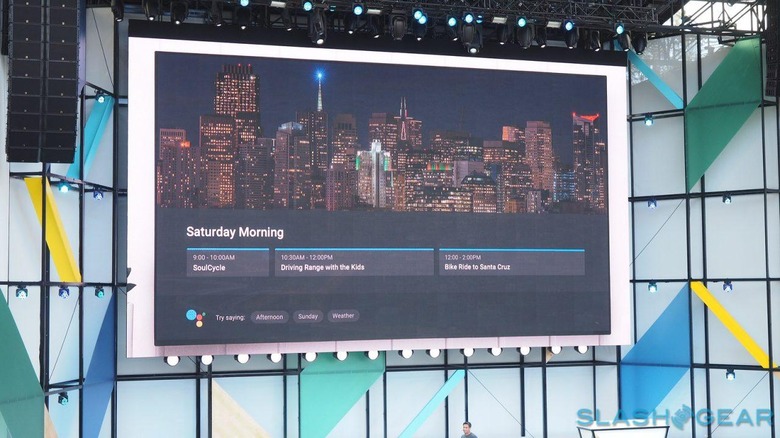 You'll be able to ask results to be sent to a specific device. For instance, if you ask Google Home for a location suggestion, you'll be able to have the Google Maps details shared with your smartphone, whether iOS or Android. Alternatively, you'll be able to ask to have it put up on your TV. That could include your calendar, with voice recognition used to figure out which calendar to show based on who asks, or for suggestions of things to watch on YouTube.