Google holding Maps event on June 6th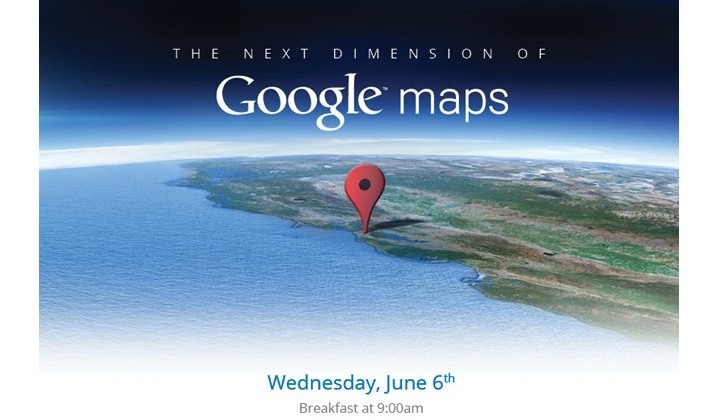 There's been a lot of speculation regarding Apple's move to a new mapping system in iOS 6, with the company tipped to drop Google Maps in favor of its own mapping acquisitions, especially with C3 Technologies. We'll probably find out more at WWDC, but Google has just announced that it's holding a Google Maps event on June 6th that will present "the next dimension of Google Maps."
The timing is certainly aggressive, with WWDC set to kick off on June 11th, while Google will be showcasing its own new mapping features on June 6th. The invitation hints at possible 3D view maps, similar to the ones that C3 Technologies worked on. The tagline of "the next dimension of Google Maps" along with the angle of the photograph certainly gives weight to the theory.
Rumors have suggested that Apple will redesign the Maps application in iOS 6, with a tweaked user interface and new color scheme. Not only that, but the company is said to be dropping support for Google Maps and instead implementing its own mapping solution based on the acquisitions of C3 Technologies, Placebase, and Poly9. Leaked UI elements suggest a slightly simpler interface, and a 3D terrain mode.
[via The Next Web]