Google Hangouts now has its own hangout on the Web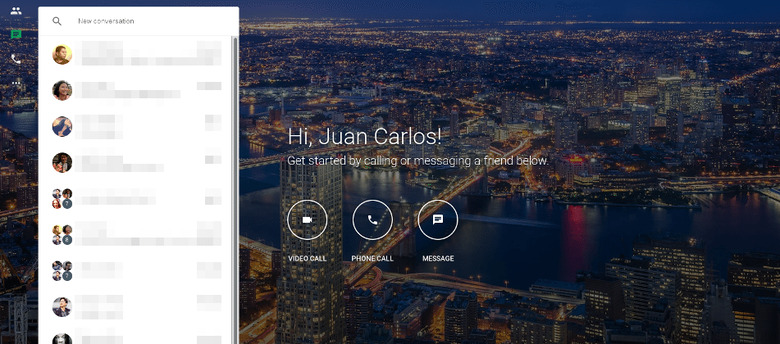 Google has been steadily simplifying the Google+ brand, primarily by separating the rather amorphous service from more stable and more independent products. The latest to get that treatment is Google's all-embracing Hangouts messaging platform. To emphasize the point that it is a distinct product separate from Google+, the tech giant has given it not only a facelift on mobile, but now also a home on the World Wide Web. Yes, Hangouts now has a website of its own and you can use it on a browser, no plugin required.
Google+ has been one of the more contentious Google products of late. A service that seemingly embraced too many aspects of Google's other services without offering any distinctive features of its own, it has been the subject of a massive restructuring, both in terms of features as well company executives. The most high profile case has been the separate of Photos from Google+. Hangouts, which has always been usable outside the social network, is the next step in the process.
In the past, you could access Hangouts on computers in three ways: from Gmail, from the Google+ site, and from browser plugins. While all those still remain, now there is a dedicated website for the messaging service. This setup has a couple of advantages. For one, you won't need to have Gmail or Google+ constantly open to chat. And you won't need to install any plugins either. If you use Chrome, Firefox, or Safari, you're good to go. For Google, it also reinforces a separation of the Hangouts brand from Google+.
Google has steadily been doing the latter. Just last week, it pushed a major update to the Hangouts mobile app that brought a new Material Design interface and faster performance, again reinforcing the image of a standalone service. Hangouts is also bound to get more attention when Project Fi takes off the ground in full, as it is the standard messaging app for the MVNO service.
SOURCE: +Jordanna Chord