Google Hangouts gets desktop voice calls (with North America bundled)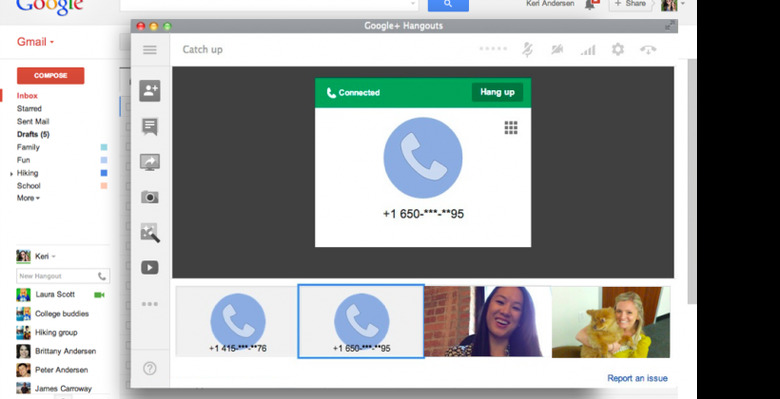 Google has restored voice call functionality to desktop Hangouts in Gmail, Google+, and the Chrome extension, after the feature disappeared for those early-adopters who switched from the previous chat widget. The company has offered voice calls through Gmail for some time now, including free calls within the US and Canada as part of a frequently-renewed promotion, and as of this week Hangouts gets the upgrade too.
This time around, any country that has Hangouts support can now make calls to the US and Canada free of charge, Google says; otherwise, there are the usual call rates for everyone else.
The Hangouts update has also brought a few new features this time around. For a start, it's now possible to host group calls – with multiple phone numbers and video callers – on the same call.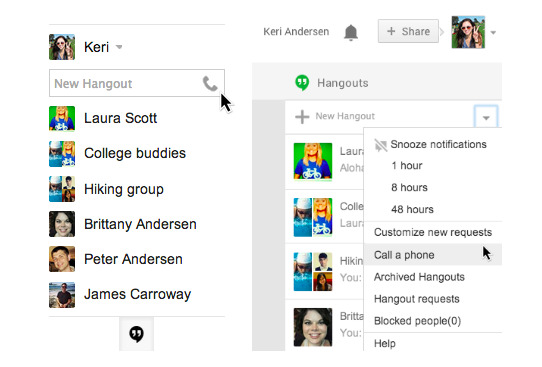 On the more whimsical side, there's the addition of the Google Effects app, which allows for sound effects in the background. Whether that will go down so well on business calls is questionable.
You'll need to be using the new Hangouts in Gmail in order to access the new features (and free calls); there's an option to "Try the new Hangouts" in the Gmail chat. Don't be surprised if you don't see the calling functionality immediately, though, as Google says it's rolling out this week to all users.