Google Grabs Microsoft Photosynth Genius For Smart Machines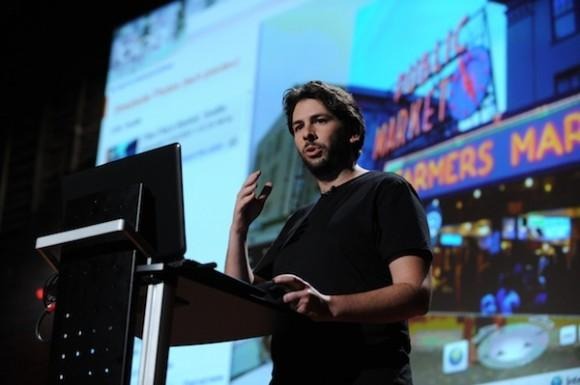 Microsoft has lost a high-profile engineer involved in Bing maps, wearables research, and augmented reality, Blaise Agüera y Arcas, jumping ship to Google where he will reportedly work on machine learning. Having been named "Distinguished Engineer" at Microsoft in 2011, Agüera y Arcas joined the company in 2006 after his startup Seadragon Software was acquired; it went on to develop the Silverlight, Pivot, Photosynth and other technologies used in the Microsoft Live Labs, after the engineer wowed the audience in a 2007 TED talk about how 2D images could create 3D virtual environments as an early form of Photosynth.
However, in his years at Microsoft, Agüera y Arcas was also the architect of Bing Maps and Bing Mobile, platforms which have become increasingly important as smartphone use and location-based services have proliferated. Although Photosynth was one of the more high-profile projects, the engineer teased recently that it was only at most 20-percent of what his lab was working on.
Instead, the focus has been on natural user interfaces, virtual reality, and wearables, he hinted to TED earlier this month. Agüera y Arcas' eventual vision for Photosynth-style technology is different clusters of 3D graphics that can "snap together" into greater environments.
Photosynth most recently updated with even more user-facing features, including new ways of interacting in 3D from a collection of 2D shots, and high-resolution graphics. Microsoft still has the project in restricted beta, however, and the technology is little integrated into the company's commercial products.
Blaise Agüera y Arcas 2007 TED talk:
Agüera y Arcas confirmed his move to Bits, though declined to comment specifically on what he would be doing at Google. Hints as to his focus there on machine learning come from sources with knowledge of his plans, though who aren't free to discuss them publicly until Google confirms the hire.
TED Photosynth demo in 2013:
Google's work into machine learning and artificial intelligence has accelerated in recent years, with consumer-facing projects like Google Now putting a simplistic face on complex algorithms. Recent additions like "hyper-local" cards have pulled in even more context-specific data, but Google's ambitions are far broader reaching, as Android user experience chief Matias Duarte explained earlier this year.