Google goes green with wind-powered Finnish data center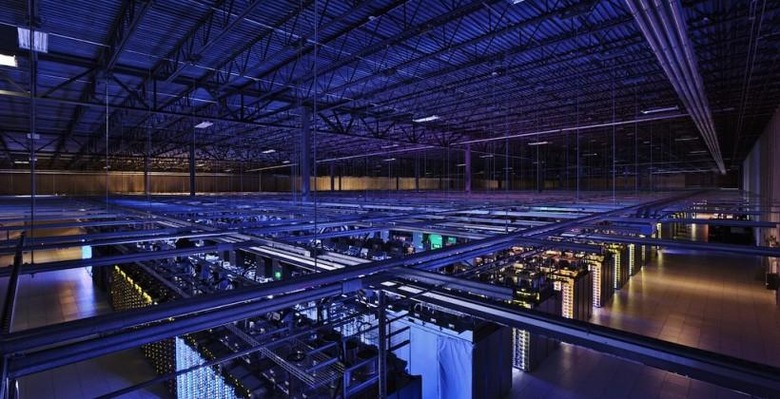 Google's green ambitions continue, with the search giant announcing that it has signed its fourth deal for eco-power data centers. The new agreement, which will see Google's Finnish data center fuel its server racks with wind power for the next decade, will make the company carbon-neutral in the country. It's the latest in a series of similar Earth-friendly power schemes that Google has rolled out in the US, Germany, and South Africa already.
However, Google's servers won't be able to run on wind power quite yet. The electricity that the company has agreed to purchase is from a 72MW wind farm at Maevaara, in Övertorneå and Pajala municipality in northern Sweden; that, though is yet to be constructed yet.
Wind farm developer O2 has been given approval to build the facility, but it's not expected to be operational until early 2015, Google says. From that point, though, Google has purchased the following ten year's output from the array of 3MW turbines.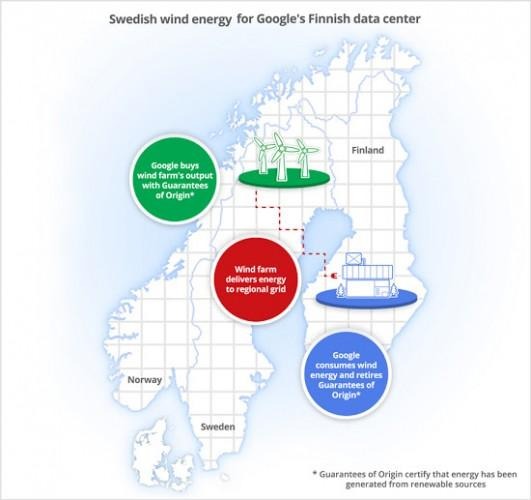 There won't be a specific link between Google and the wind farm. Instead, Google will buy "Guarantee of Origin" certificates to the equivalent of the planned output for a ten year period, and then exchange them for power from the general grid at the data center.
Exactly what goes on in Google's data centers has always been something shrouded in mystery. The company has historically been tight-lipped as to its infrastructure, though it did release a virtual tour of the inside of one facility last year. Still, centers are left in darkness generally – another power advantage – and visitors apparently outfitted with lamps to make their way around.
Powering the cloud with green energy has become a hot topic in recent years. In 2012, Apple announced it would be making its own iCloud service "green" powered courtesy of a huge solar power facility near the US data center.